Your world at 9am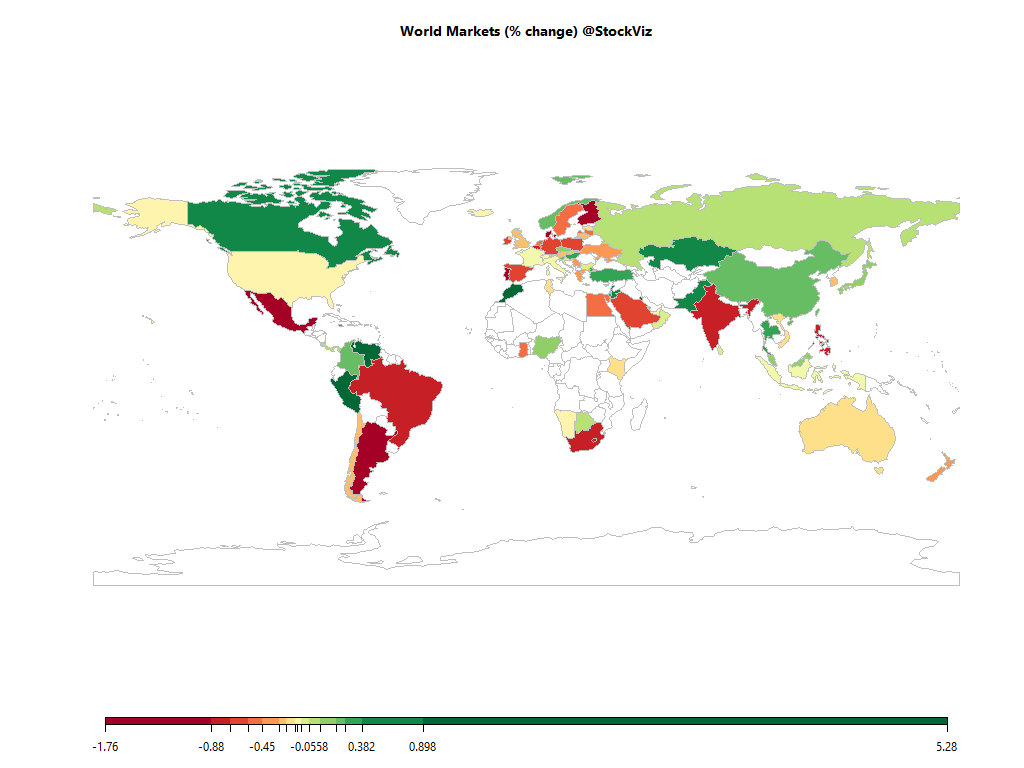 Equities
Commodities
Energy
Natural Gas

+0.50%

RBOB Gasoline

+0.06%

WTI Crude Oil

+0.25%

Ethanol

+1.86%

Heating Oil

+0.19%

Brent Crude Oil

+0.29%
Metals
Copper

+0.00%

Palladium

-1.09%

Platinum

-0.37%

Silver 5000oz

+0.00%

Gold 100oz

+0.00%
Agricultural
Cocoa

+0.00%

Coffee (Arabica)

-1.49%

Feeder Cattle

-0.55%

Sugar #11

+0.47%

Wheat

+0.93%

White Sugar

+0.00%

Cattle

-0.32%

Corn

+2.26%

Lean Hogs

+2.02%

Soybeans

+1.37%

Coffee (Robusta)

+0.00%

Orange Juice

+0.38%

Cotton

+0.41%

Lumber

+3.34%

Soybean Meal

+0.65%
Out of 43 world ETFs listed in NYSE that we track, 30 are trading above their 10-day SMA and 16 are trading above their 50-day SMA.
Must Reads
The Surprising Reason that There Are So Many Thai Restaurants in America
During my three years in New York City, Thai food was my default takeout and delivery order. This was a matter of both convenience and taste—there was a Thai spot on practically every block, and furthermore, I love the stuff.
The Self-Destruction of American Power
Sometime in the last two years, American hegemony died. The age of U.S. dominance was a brief, heady era, about three decades marked by two moments, each a breakdown of sorts. It was born amid the collapse of the Berlin Wall, in 1989.
Making sense of the NBFC puzzle box
Mumbai: Non-banking financial companies (NBFCs) have been in the news since September last year for all the wrong reasons. From defaults to rating downgrades, fears of potential collapse to wild allegations, it's been a prolonged season of misery.
How private banks are taking over Indian banking
That state-run banks are in a bad shape is well known. Their overall bad loans, largely loans that have not been repaid for 90 days or more, amounted to ₹8.64 trillion as of December.
Check out our Global Macro Dashboard for currency, commodity, bonds and credit charts.
Good luck!