Your world at 9am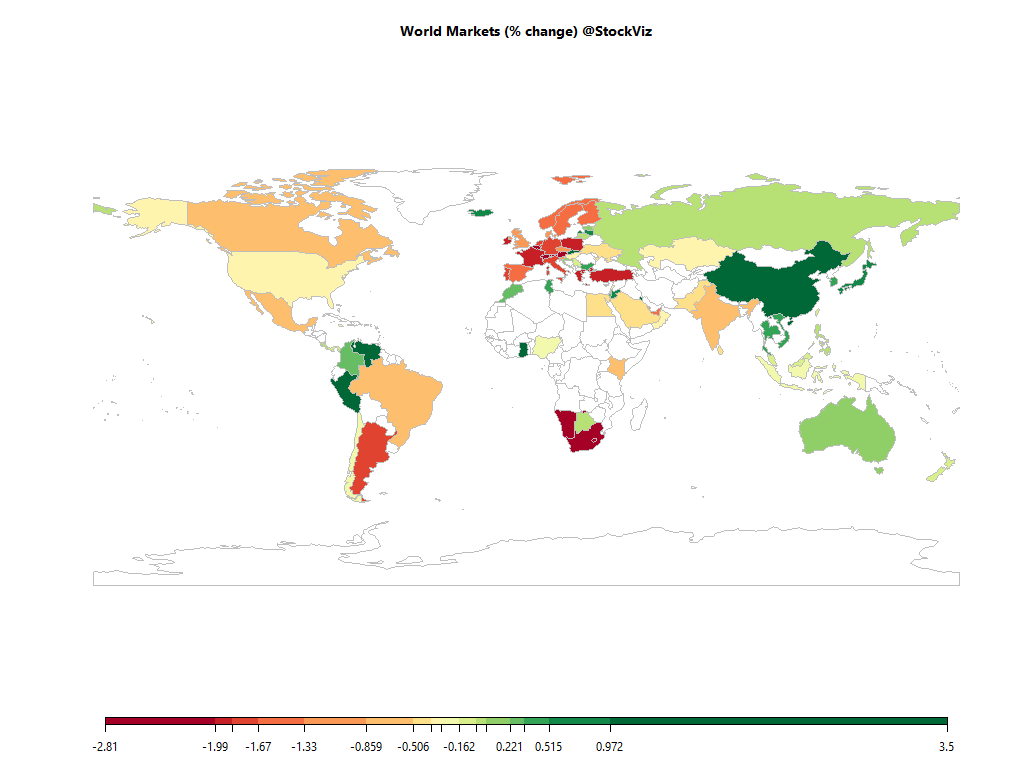 Equities
Commodities
Energy
Ethanol

+0.00%

Heating Oil

+0.29%

Brent Crude Oil

+0.27%

Natural Gas

-0.50%

WTI Crude Oil

+0.52%

RBOB Gasoline

+0.24%
Metals
Silver 5000oz

+0.00%

Copper

+0.34%

Palladium

+1.61%

Gold 100oz

+0.00%

Platinum

+1.02%
Agricultural
Cattle

+0.00%

Coffee (Arabica)

+0.00%

Feeder Cattle

+0.00%

Lumber

+0.00%

Soybean Meal

+0.21%

Soybeans

+0.47%

White Sugar

+0.00%

Lean Hogs

+0.00%

Coffee (Robusta)

+0.00%

Corn

+0.00%

Cotton

+1.10%

Orange Juice

+0.00%

Cocoa

+0.00%

Sugar #11

+0.00%

Wheat

+0.00%
Out of 43 world ETFs listed in NYSE that we track, 0 are trading above their 10-day SMA and 12 are trading above their 50-day SMA.
Must Reads
In Jet Airways probe, RoC finds violation of Cos Act, unexplained fund trail
Mumbai: The Registrar of Companies (RoC), the wing of the Ministry of Corporate Affairs, which is examining the books of accounts of Jet Airways Ltd, has found instances of Companies Act violation and some unexplained fund trail, a government official said.
Financial Superpowers
While trying to boil down the many reasons for his long-term success, Alan Greenspan once told Warren Buffett, "Warren, it strikes me that if you did nothing else you never sell.
As Uber gears up for IPO, many Indian drivers talk of shattered dreams
MUMBAI/NEW DELHI (Reuters) – In 2016, Rajesh Raut started driving an Uber taxi in Mumbai, hoping he could earn more than the $215 he received each month for making flatbreads at a roadside stall.
How India's statistical system was crippled
New Delhi: Toothless. Powerless. Impotent. These are the adjectives used to describe India's apex statistical organization, the National Statistical Commission (NSC).
Check out our Global Macro Dashboard for currency, commodity, bonds and credit charts.
Good luck!