Your world at 9am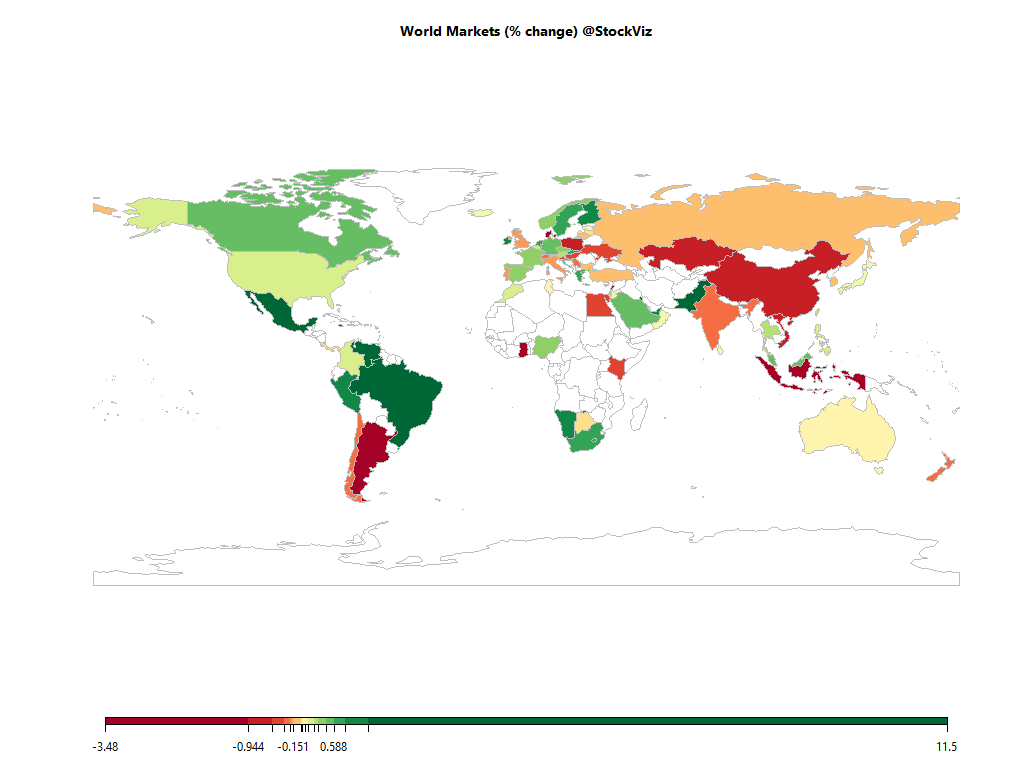 Equities
Commodities
Energy
Ethanol

+0.30%

Natural Gas

+0.48%

RBOB Gasoline

+2.35%

WTI Crude Oil

+2.52%

Brent Crude Oil

+2.63%

Heating Oil

+1.79%
Metals
Copper

+0.00%

Silver 5000oz

+0.00%

Gold 100oz

+0.00%

Palladium

+0.95%

Platinum

+0.82%
Agricultural
Lumber

+0.00%

Soybean Meal

+0.20%

White Sugar

+0.00%

Cocoa

+0.00%

Coffee (Arabica)

+4.13%

Coffee (Robusta)

+0.00%

Corn

-0.21%

Cotton

+0.18%

Orange Juice

-1.97%

Soybeans

+0.11%

Sugar #11

+3.65%

Cattle

+0.00%

Feeder Cattle

+0.00%

Lean Hogs

+0.00%

Wheat

-0.73%
Out of 43 world ETFs listed in NYSE that we track, 28 are trading above their 10-day SMA and 36 are trading above their 50-day SMA.
Must Reads
Amazon's one-two punch: How traditional retailers can fight back
If you think physical retail is dead, you couldn't be more wrong. Despite the explosion in e-commerce, we're still buying plenty of stuff in offline stores. In 2017, U.S. retail sales totaled $3.49 trillion, of which only 13 percent (about $435 billion) were e-commerce sales.
Is diversification for idiots?
Value investors are prone to make outsized bets on single stocks or have extremely concentrated portfolios. Warren Buffett, the master himself, has made many concentrated bets throughout his investing career. The most famous example is American Express during his partnership days.
Ten Behavioural Advantages Amateur Investors Hold Over Professionals
When discussing the behavioural foibles that impact our investment decision making, it is often stressed that these issues also affect professional investors – seemingly in an effort to allay any notion that expertise insulates them from such issues.
Opinion | The Jet saga and the principle of the rule of law
Last week distressed airline Jet Airways finally threw in the towel and pulled the plug on all its operation.
Check out our Global Macro Dashboard for currency, commodity, bonds and credit charts.
Good luck!