Your world at 9am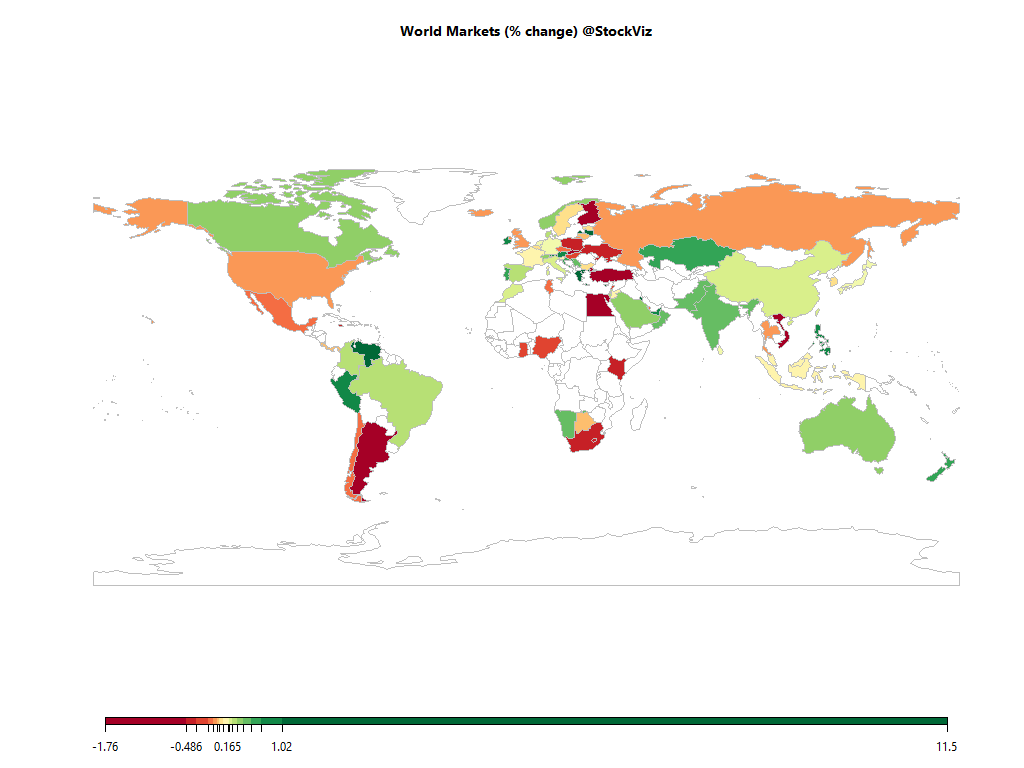 Equities
Commodities
Energy
Ethanol

+0.00%

Brent Crude Oil

-0.32%

Heating Oil

-0.33%

Natural Gas

-0.04%

RBOB Gasoline

-0.42%

WTI Crude Oil

-0.16%
Metals
Silver 5000oz

+0.00%

Copper

+0.00%

Palladium

+0.28%

Gold 100oz

-0.12%

Platinum

-0.30%
Agricultural
Coffee (Robusta)

+0.00%

Lumber

+0.00%

Orange Juice

+0.00%

Coffee (Arabica)

+0.00%

Cotton

+0.73%

Lean Hogs

+0.00%

Soybean Meal

-0.06%

Wheat

-0.11%

White Sugar

+0.00%

Cocoa

+0.00%

Feeder Cattle

+0.00%

Sugar #11

+0.00%

Cattle

+0.00%

Corn

-0.14%

Soybeans

-0.14%
Out of 43 world ETFs listed in NYSE that we track, 31 are trading above their 10-day SMA and 36 are trading above their 50-day SMA.
Must Reads
UPI sets searing pace while e-wallets wobble
While digital payments overall have been growing strongly, people are changing the way they transact, choosing bank-to-bank methods such as the Unified Payments Interface (UPI) over other instruments such as e-wallets.
Here's Where Active Management Actually Works
It turns out there are worse strategies for active managers to pursue than U.S. large-cap stocks. Over the past ten years, asset managers focused on large American companies have actually done a better job of beating their passive benchmarks compared with active managers who invest in U.S.
Diversification: Finally Back After 20 Years
Stocks are off to a strong start this year, but the bulls aren't running in a herd. Bull markets can be found in the stocks of countries around the world, but their movements are less correlated with each other than they have been in the past 20 years.
Check out our Global Macro Dashboard for currency, commodity, bonds and credit charts.
Good luck!