Your world at 9am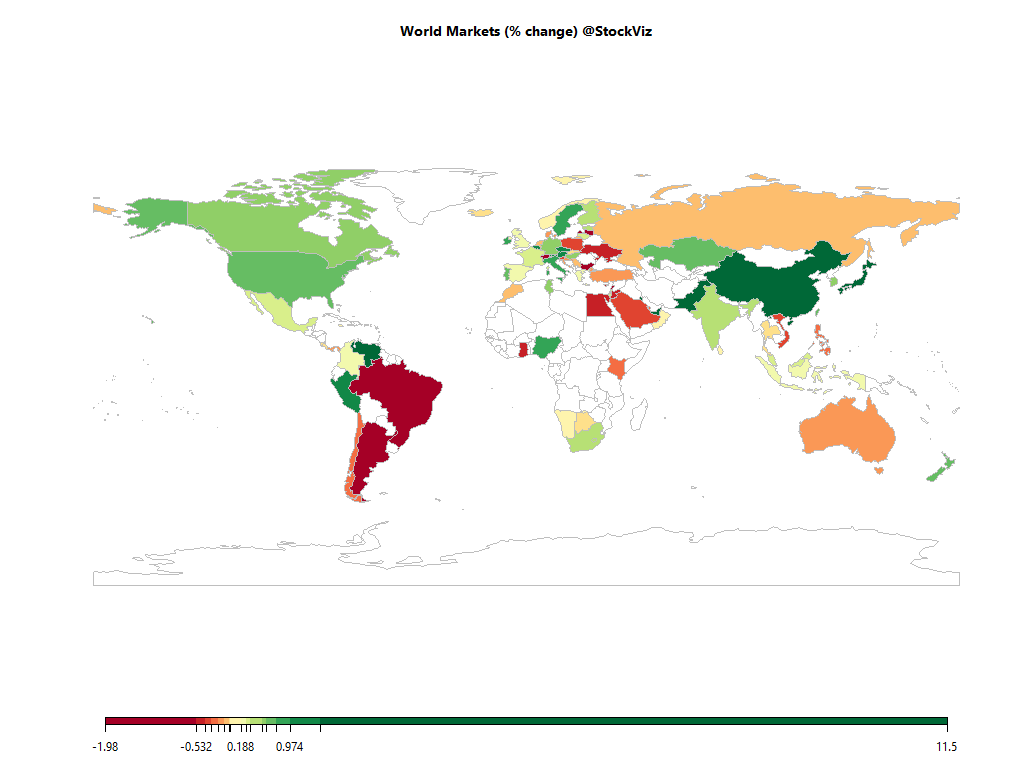 Equities
Commodities
Energy
Brent Crude Oil

-0.06%

RBOB Gasoline

-0.71%

Heating Oil

-0.14%

Natural Gas

-0.60%

Ethanol

-1.12%

WTI Crude Oil

-0.31%
Metals
Gold 100oz

+0.00%

Silver 5000oz

+0.00%

Palladium

-0.50%

Platinum

-0.39%

Copper

+0.00%
Agricultural
Cocoa

+0.00%

Corn

+0.48%

Cotton

+0.12%

Soybean Meal

+0.36%

White Sugar

+0.00%

Cattle

+0.50%

Coffee (Arabica)

-0.28%

Sugar #11

+0.55%

Wheat

-0.43%

Coffee (Robusta)

+0.00%

Feeder Cattle

-0.14%

Lean Hogs

+12.79%

Orange Juice

-0.70%

Lumber

+2.65%

Soybeans

+0.39%
Out of 43 world ETFs listed in NYSE that we track, 31 are trading above their 10-day SMA and 36 are trading above their 50-day SMA.
Must Reads
The Age of Robot Farmers
It was a hot February morning at Wish Farms, a large strawberry-growing operation outside Plant City, Florida. Gary Wishnatzki, the proprietor, met me at one of the farm offices.
Did European colonisation precipitate the Little Ice Age?
Many of us think that rapid environmental change is a quintessentially modern crisis.
Laddering | No Mercy / No Malice

Check out our Global Macro Dashboard for currency, commodity, bonds and credit charts.
Good luck!