Your world at 9am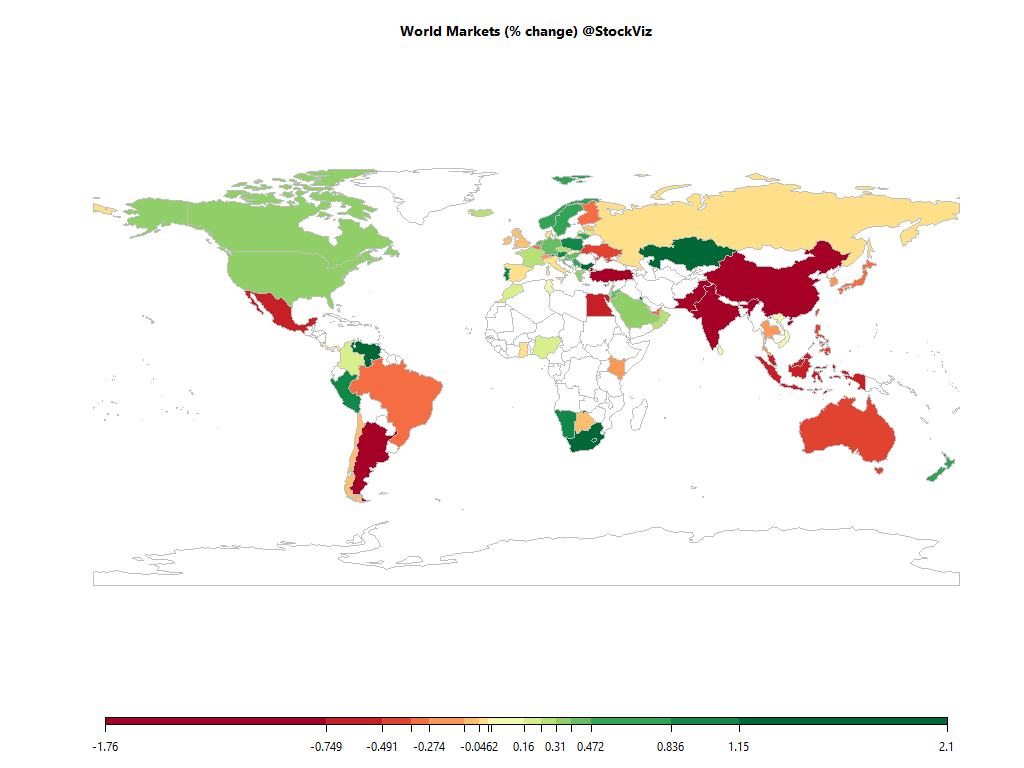 Equities
Commodities
Energy
Heating Oil

-0.48%

Brent Crude Oil

-0.36%

RBOB Gasoline

-0.68%

WTI Crude Oil

-0.50%

Ethanol

+0.00%

Natural Gas

-0.15%
Metals
Platinum

+0.19%

Gold 100oz

-0.19%

Palladium

-0.17%

Copper

+0.00%

Silver 5000oz

-0.40%
Agricultural
Coffee (Robusta)

+0.00%

Feeder Cattle

+0.00%

Sugar #11

+0.00%

Wheat

+0.05%

White Sugar

+0.00%

Coffee (Arabica)

+0.00%

Corn

+0.07%

Cotton

+0.15%

Lean Hogs

+0.00%

Soybean Meal

+0.06%

Cocoa

+0.00%

Lumber

+0.00%

Cattle

+0.00%

Orange Juice

+0.00%

Soybeans

+0.06%
Out of 43 world ETFs listed in NYSE that we track, 36 are trading above their 10-day SMA and 37 are trading above their 50-day SMA.
Must Reads
The first research book written by an AI could lead to on-demand papers
The amount of research that gets published is more than any scholar can hope to keep up with, but soon they may rely on an AI companion to read thousands of articles and distill a summary from them — which is exactly what this team at Goethe University did.
Value Investors Are Vexed
A version of this article appeared in the March 2019 issue of Morningstar ETFInvestor. Download a complimentary copy of Morningstar ETFInvestor by visiting the website.
I saw what you did, says the taxman
Satya Sontanam'I saw what you did and I know who you are!' Do you think it's karma? No, the taxman. The Income Tax department which possesses abundant data ontax payers — current and potential — can, now, with the help of data analytics detect tax evasion cases.
Check out our Global Macro Dashboard for currency, commodity, bonds and credit charts.
Good luck!