Your world at 9am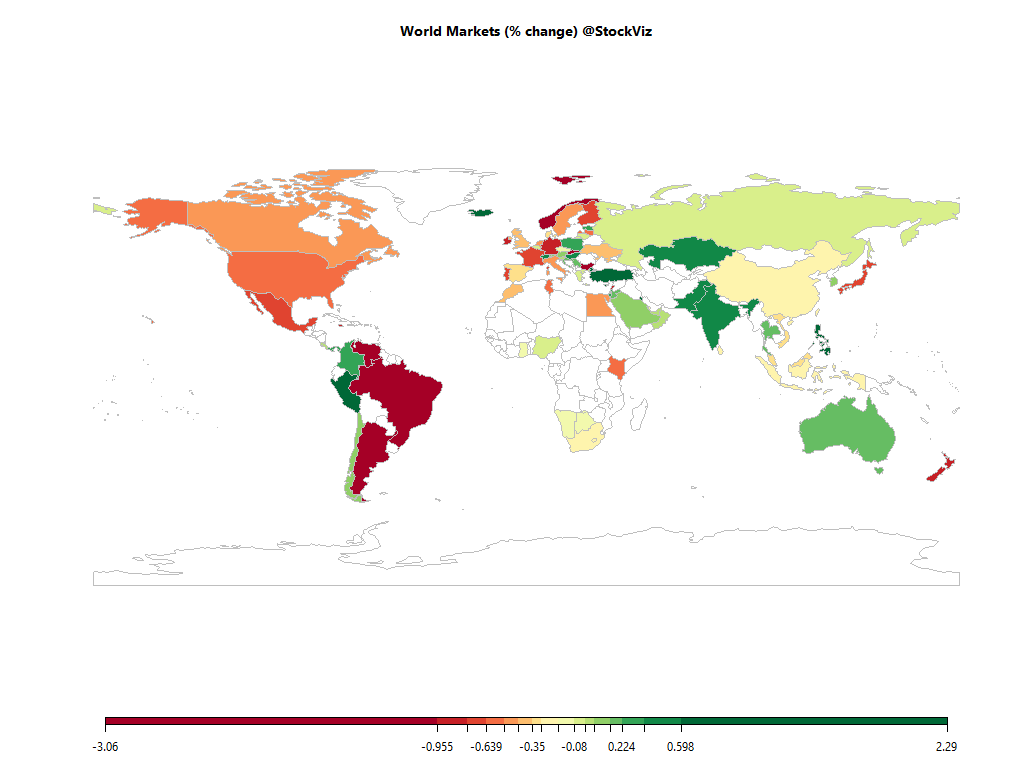 Equities
Commodities
Energy
Ethanol

+0.00%

Heating Oil

+0.24%

Brent Crude Oil

+0.00%

Natural Gas

+0.26%

WTI Crude Oil

+0.17%

RBOB Gasoline

+1.07%
Metals
Platinum

-0.51%

Copper

+0.00%

Gold 100oz

-0.14%

Silver 5000oz

-0.48%

Palladium

-0.01%
Agricultural
Cotton

+0.13%

Lean Hogs

+0.00%

Lumber

+0.00%

Cocoa

+0.00%

Coffee (Arabica)

+0.00%

Feeder Cattle

+0.00%

Soybean Meal

+0.16%

Wheat

-0.27%

Cattle

+0.00%

Corn

+0.28%

Orange Juice

+0.00%

Sugar #11

+0.00%

White Sugar

+0.00%

Coffee (Robusta)

+0.00%

Soybeans

+0.17%
Out of 43 world ETFs listed in NYSE that we track, 38 are trading above their 10-day SMA and 36 are trading above their 50-day SMA.
Must Reads
You Have To Live It To Believe It
Richard Held and Alan Hein raised 20 kittens in pitch black darkness. Which is the kind of thing you should only do if it's necessary to prove a point critical to understanding how the world works. Thankfully they did just that.
Mumbai has ₹4,000 crore worth of ready-to-move-in projects
With developers focusing on timely execution, over ₹4,000 crore worth of ready-to-move-in luxury residential inventory is available in the south and south-central zones of the megapolis as against ₹2,800 crore a year ago, say industry experts.
Opinion | While we were not looking, India won some battles
A call from a political party scare-mongered me into checking if my name had indeed been struck off the election list.
Check out our Global Macro Dashboard for currency, commodity, bonds and credit charts.
Good luck!