Your world at 9am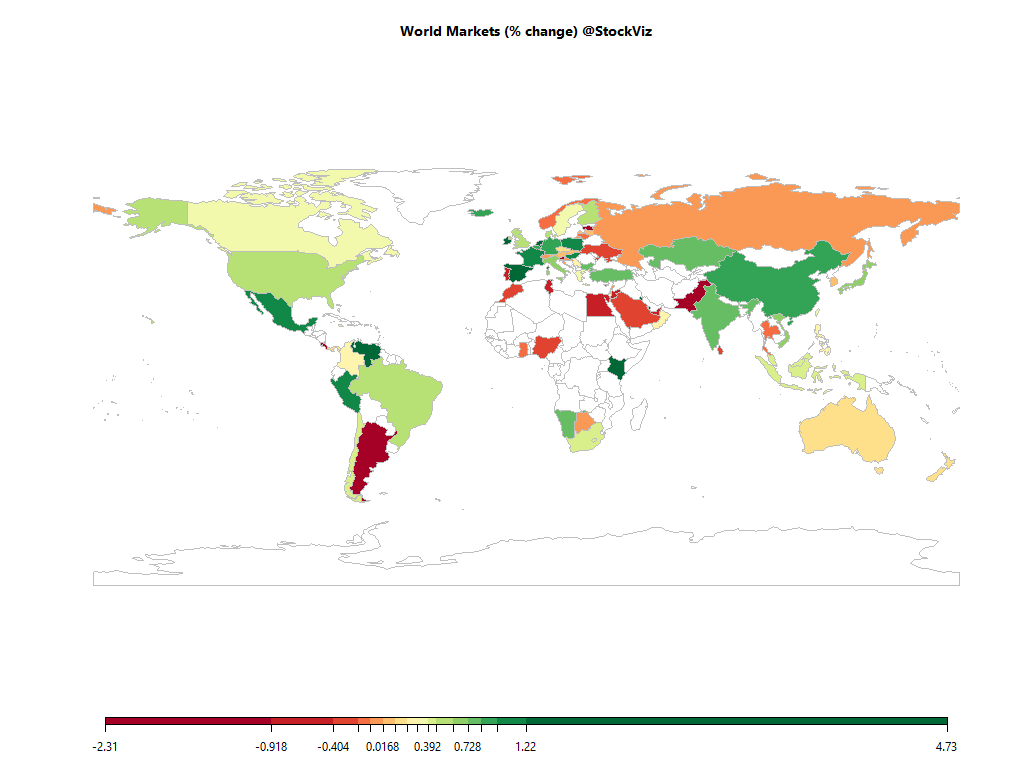 Equities
Commodities
Energy
Heating Oil

-0.03%

Ethanol

+2.07%

WTI Crude Oil

-0.27%

Brent Crude Oil

-0.16%

Natural Gas

-0.25%

RBOB Gasoline

-0.10%
Metals
Copper

+0.00%

Gold 100oz

+0.00%

Palladium

-0.68%

Platinum

-0.44%

Silver 5000oz

+0.00%
Agricultural
Cattle

+1.29%

Cocoa

+0.00%

Coffee (Arabica)

+0.58%

Coffee (Robusta)

+0.00%

Feeder Cattle

+0.21%

Lumber

+2.17%

Soybean Meal

-0.35%

Cotton

+0.24%

Wheat

-0.92%

White Sugar

+0.00%

Lean Hogs

+4.68%

Orange Juice

+0.60%

Soybeans

-0.38%

Corn

+0.13%

Sugar #11

+1.29%
Out of 43 world ETFs listed in NYSE that we track, 41 are trading above their 10-day SMA and 36 are trading above their 50-day SMA.
Must Reads
The Real Secret About Why Corporate Mergers Fail
For example, General Electric has been a poor investment over the last two decades largely because of poor capital allocation.
Five Mistakes
WHEN I TAUGHT economics, I would present students with the financial misunderstandings that people often have—and which the study of economics can help them avoid. Examples? Here are five widespread misconceptions: Mistake No. 1: The rarer something is, the more valuable it is.
The Damaging Role of Biases in Investing – Validea's Guru Investor Blog
There are so many biases that can hurt your returns in investing that it is hard to keep track of them. There is also no shortage of advice being given on how to recognize these biases and combat them.
Check out our Global Macro Dashboard for currency, commodity, bonds and credit charts.
Good luck!