Your world at 9am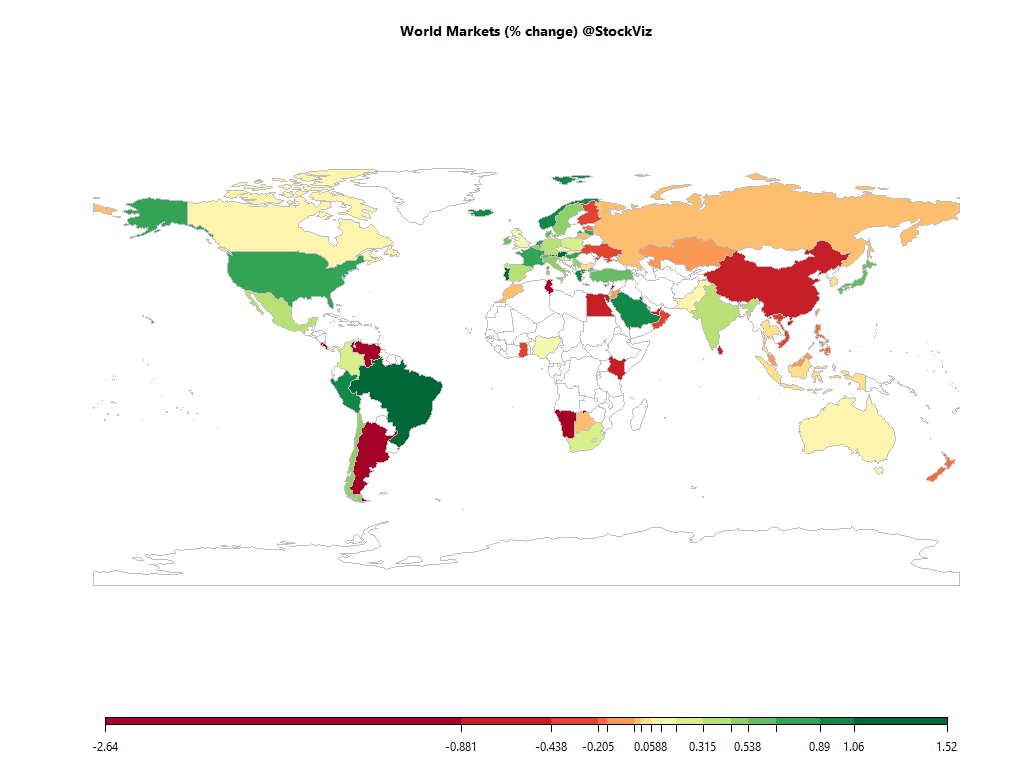 Equities
Commodities
Energy
Brent Crude Oil

+0.33%

RBOB Gasoline

+0.93%

WTI Crude Oil

+0.26%

Heating Oil

+0.18%

Natural Gas

+0.67%

Ethanol

+0.00%
Metals
Gold 100oz

+0.00%

Silver 5000oz

+0.00%

Copper

-0.14%

Palladium

-0.03%

Platinum

-0.52%
Agricultural
Soybean Meal

+0.00%

Cocoa

+0.00%

White Sugar

+0.00%

Coffee (Robusta)

+0.00%

Lean Hogs

+0.00%

Wheat

+0.00%

Cattle

+0.00%

Coffee (Arabica)

+0.00%

Corn

+0.00%

Cotton

+0.04%

Feeder Cattle

+0.00%

Lumber

+0.00%

Orange Juice

+0.00%

Soybeans

+0.00%

Sugar #11

+0.00%
Out of 43 world ETFs listed in NYSE that we track, 15 are trading above their 10-day SMA and 32 are trading above their 50-day SMA.
Must Reads
Like the chemical process of osmosis, migration is unstoppable
As the world's ranks swell, population shifts have emerged as a major global challenge with potentially catastrophic implications. Endless debates over immigration rights have failed to produce the faintest hint of an acceptable solution.
Debit card to add 'stock-back' rewards
If you're looking for a new credit or debit card, you'll quickly notice that there are a lot, and I mean a lot, to choose from. Uber Technologies will let you work toward free food deliveries; Amazon.com's includes a gift card; Ikea's looks as if it's made of wood.
The pricier the booze, the faster it sells as India's wealth grows
MUMBAI: One recent Saturday evening in Mumbai, men in bespoke jackets and women wearing summer dresses sampled artisanal gins, French brandy and Caribbean rum at an airy, modern bar built on the grounds of a colonial-era horse racing club.
Why the tech sector may not solve Americas looming automation crisis
5% of Americas employees may be replaced by robots, and transitioning them to become software developers seems to be a popular solution. Heres why it might be misguided. Arms spread and a smile on his face, Elon Musk welcomed the crowd to the Tesla semi truck unveiling.
Opinion | The automation anxiety looming over the world
The possibility of a software system being held responsible for the latest Boeing 737 Max crash raises a question: Has technology been given too much control too soon?
Check out our Global Macro Dashboard for currency, commodity, bonds and credit charts.
Good luck!