Your world at 9am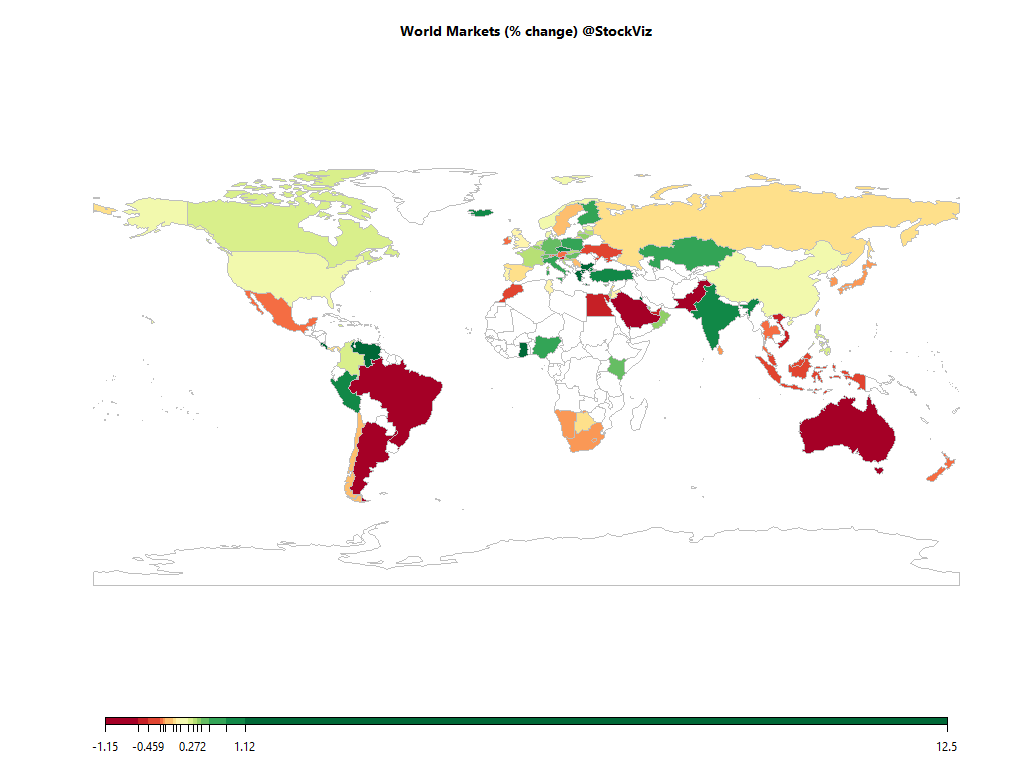 Equities
Commodities
Energy
Ethanol

+0.00%

Natural Gas

+0.32%

RBOB Gasoline

-0.12%

Brent Crude Oil

-0.09%

Heating Oil

-0.08%

WTI Crude Oil

-0.45%
Metals
Copper

+0.00%

Platinum

+0.76%

Gold 100oz

+0.00%

Palladium

+1.44%

Silver 5000oz

+0.00%
Agricultural
Coffee (Arabica)

+0.00%

Sugar #11

+0.00%

Cotton

+0.47%

Feeder Cattle

+0.00%

Orange Juice

+0.00%

Wheat

-0.37%

Cattle

+0.00%

Corn

-0.27%

Lean Hogs

+0.00%

Lumber

+0.00%

Soybean Meal

-0.13%

Soybeans

-0.38%

Cocoa

+0.00%

Coffee (Robusta)

+0.00%

White Sugar

+0.00%
Out of 43 world ETFs listed in NYSE that we track, 43 are trading above their 10-day SMA and 42 are trading above their 50-day SMA.
Must Reads
Opinion | Two monetary policy meetings and one important message
There is a lingering perception in some quarters that the Reserve Bank of India (RBI) had been unhelpful with its monetary policies throughout the tenure of this government.
What must debt fund investors do?
Debt funds have a strategic place in a portfolio and offer a distinct advantage and appeal, but investors were apparently not too tuned in to their idiosyncratic risks. It appears that that mindset has changed as they debate the "debt funds are safe" rhetoric.
Automation has SBI leaving 25% retirement vacancies open for tech
Mumbai: As technological shifts make more inroads into banking, the nations largest lender SBI has decided to replace only 75 percent of its retiring workforce over a five-year period and is benefiting from the prevailing poor jobs scenario by getting the best of candidates for the roles on offer, a
The risks and pricing of lending against shares
Let's take a look at a topical subject – lending to promoters against the collateral of shares. Consider a promoter seeking a Rs 1,000 crore loan against his shares worth Rs 1,500 crore as sole collateral.
The story of China's economy as told through the world's biggest building
THE WORLD'S biggest building got off to a bad start. On the eve of its opening, Deng Hong, the man who built the mall-and-office complex, disappeared. Upgrade your inbox and get our Daily Dispatch and Editor's Picks.
Check out our Global Macro Dashboard for currency, commodity, bonds and credit charts.
Good luck!