Your world at 9am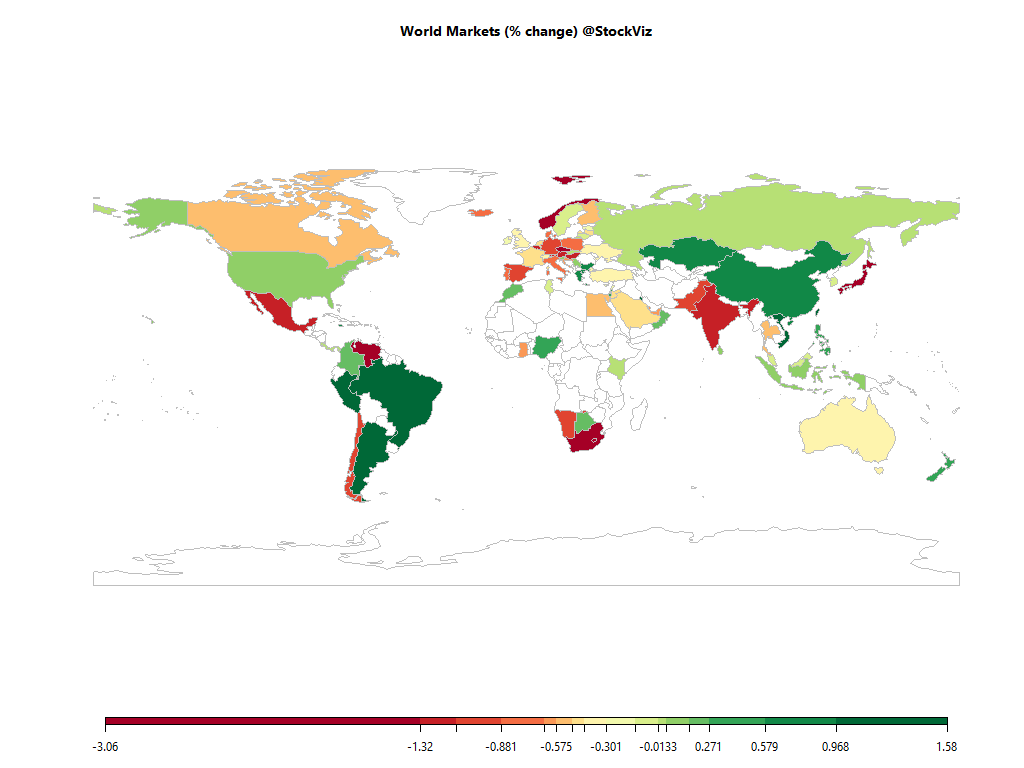 Equities
Commodities
Energy
Ethanol

+1.86%

Brent Crude Oil

-0.81%

Heating Oil

-0.32%

RBOB Gasoline

-0.81%

Natural Gas

+3.33%

WTI Crude Oil

-1.18%
Metals
Silver 5000oz

+0.00%

Copper

-0.89%

Gold 100oz

-0.02%

Platinum

-0.79%

Palladium

-0.68%
Agricultural
Cocoa

+0.00%

Coffee (Robusta)

+0.00%

Corn

+0.13%

Cotton

-0.07%

Lumber

-1.53%

Orange Juice

+1.00%

Sugar #11

-0.24%

Wheat

-0.10%

Cattle

+0.83%

Feeder Cattle

+0.49%

Lean Hogs

-0.45%

Soybean Meal

+0.46%

Soybeans

+0.33%

Coffee (Arabica)

-1.68%

White Sugar

+0.00%
Out of 43 world ETFs listed in NYSE that we track, 26 are trading above their 10-day SMA and 41 are trading above their 50-day SMA.
Must Reads
Britain has not factored in the true cost of a Brexit brain drain
Should the UK go through with its withdrawal from the European Union (EU), one of the most severe unintended consequences will probably be the exodus of a significant share of top professionals from London.
Why Time Horizon Works
This is true for stock markets, job markets, campaigns, relationships. "I'll accept whatever answers you have today, but in the future you have to show your work" is how a lot of things function. Here's why it's so powerful in investment markets.
The Single Greatest Error
A reader asks, "As an investor, how should I view the correlation between being bullish on the product and being bullish on the stock?" The idea that you should buy what you know goes something like this- "I cannot believe how much money I spend at Costco.
Check out our Global Macro Dashboard for currency, commodity, bonds and credit charts.
Good luck!