Your world at 9am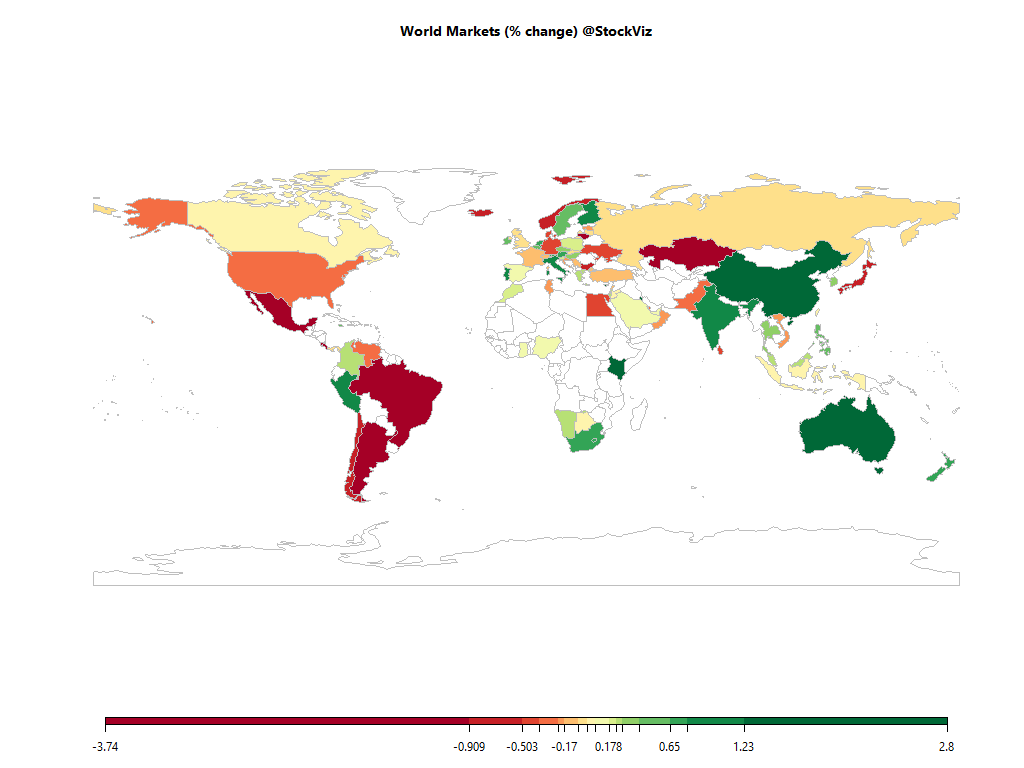 Equities
Commodities
Energy
Ethanol

+0.00%

Natural Gas

+0.86%

Brent Crude Oil

-0.35%

Heating Oil

-0.14%

RBOB Gasoline

-0.34%

WTI Crude Oil

-0.26%
Metals
Gold 100oz

-0.50%

Palladium

-0.08%

Platinum

-0.95%

Silver 5000oz

+0.00%

Copper

+0.00%
Agricultural
Lumber

+0.00%

Orange Juice

+0.00%

Sugar #11

+0.00%

White Sugar

+0.00%

Cattle

+0.00%

Coffee (Arabica)

+0.00%

Coffee (Robusta)

+0.00%

Soybean Meal

-0.10%

Cocoa

+0.00%

Corn

-0.13%

Feeder Cattle

+0.00%

Lean Hogs

+0.00%

Soybeans

-0.19%

Wheat

-0.43%

Cotton

-0.14%
Out of 43 world ETFs listed in NYSE that we track, 42 are trading above their 10-day SMA and 43 are trading above their 50-day SMA.
Must Reads
Opinion | It is time to revisit the interest rates paradigm
As the weather changes so does our clothing style. In peak summer, it is T-shirts and, in winters, we get our sweaters out. We keep doing this every year so that we remain in our comfort zones.
The real (and misunderstood) economics of disruption
We are currently living in an era of putative radical disruption.
Opinion: The next shadow-banking crisis in India
Just a year ago, India's third-largest mortgage lender was bragging about how it had shrunk its financing costs by replacing bank loans with market borrowings. Now, Dewan Housing Finance Corp.
Even God Couldn't Beat Dollar-Cost Averaging
The Problem with Buying the Dip Photo: Fabrizio Verrecchia on UnsplashThis is the last article you will ever need to read on market timing.  It's a bold claim, but I'm not messing around.  So strap in, because the training wheels are off on this one.
Check out our Global Macro Dashboard for currency, commodity, bonds and credit charts.
Good luck!