Your world at 9am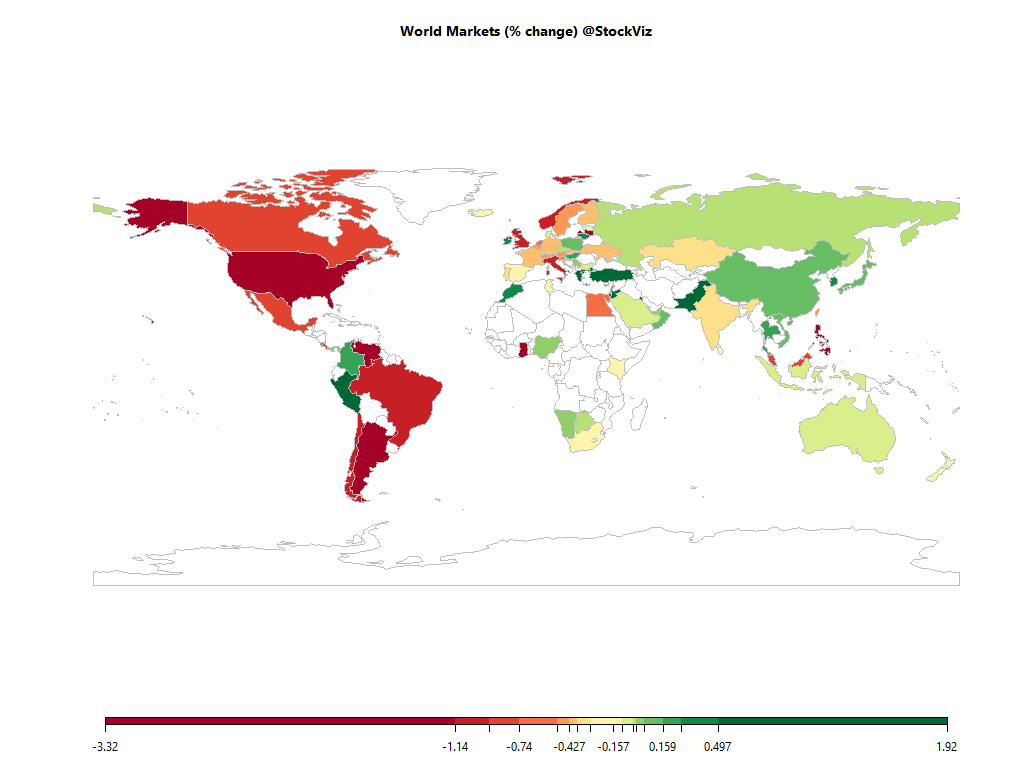 Equities
Commodities
Energy
Heating Oil

+0.05%

RBOB Gasoline

+0.25%

WTI Crude Oil

+0.02%

Ethanol

+0.00%

Natural Gas

+0.92%

Brent Crude Oil

+0.07%
Metals
Copper

+0.00%

Gold 100oz

+0.03%

Palladium

-0.26%

Silver 5000oz

+0.00%

Platinum

+0.24%
Agricultural
Lumber

+0.00%

Coffee (Arabica)

+0.00%

Orange Juice

+0.00%

Soybean Meal

-0.06%

Cocoa

+0.00%

Coffee (Robusta)

+0.00%

Feeder Cattle

+0.00%

Sugar #11

+0.00%

Wheat

+0.29%

Cattle

+0.00%

Corn

+0.20%

Cotton

+0.14%

Lean Hogs

+0.00%

Soybeans

+0.25%

White Sugar

+0.00%
Out of 43 world ETFs listed in NYSE that we track, 39 are trading above their 10-day SMA and 40 are trading above their 50-day SMA.
Must Reads
Opinion | India now faces its own version of Soviet Union's scissors crisis
Inflation numbers released by the government earlier this month tell an important story. The prices that consumers pay for food have been falling for three months in a row. Wholesale food prices have fallen for six months in a row.
Fickle Fortune
Few people have done more to change the world and have gotten rewarded less for their efforts than Edwin Drake.  On August 27, 1859, Drake became the first person in history to successfully drill for oil.  Despite his early start, within a few years of his discovery Drake was nearly broke.
Penalty Kicks and the Wisdom of Inaction
A penalty kick in soccer is one of the most exciting and impactful shots in all of sports. Goalie vs. striker, one on one, winner take all.
Dollar Shave Club and The Disruption of Everything
Probably the most important fact when it comes to analyzing Unilever's purchase of Dollar Shave Club is the $1 billion price: in the world of consumer packaged goods (CPG) it is shockingly low.
Check out our Global Macro Dashboard for currency, commodity, bonds and credit charts.
Good luck!