Your world at 9am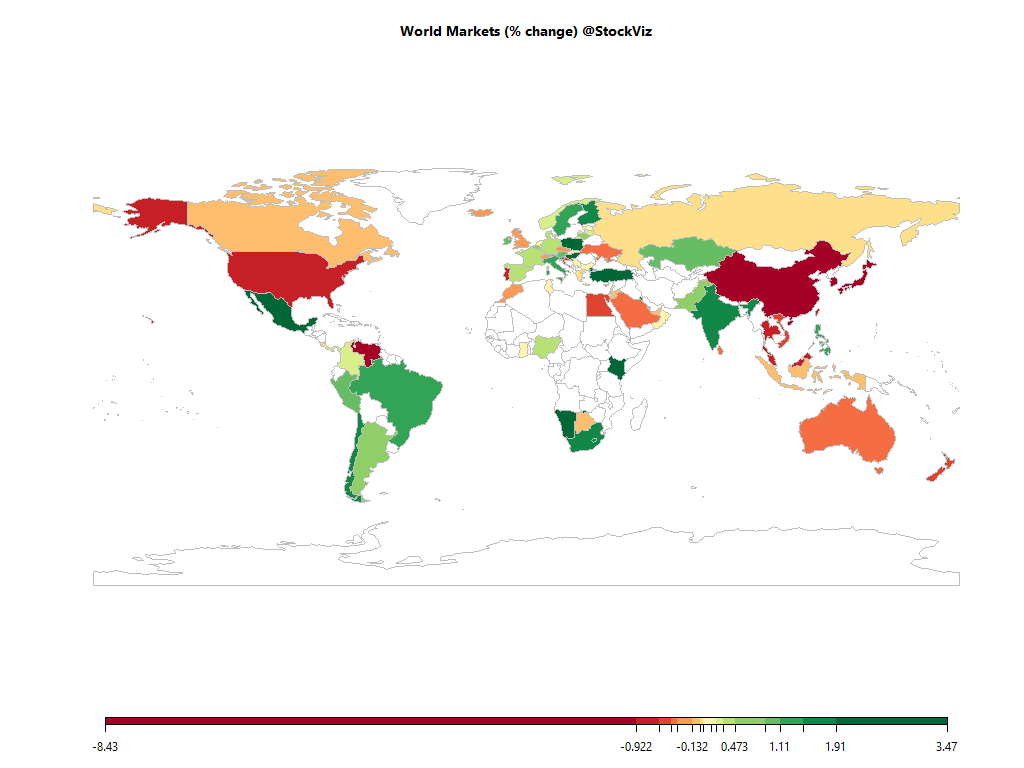 Equities
Commodities
Energy
Ethanol

+2.27%

Heating Oil

-0.36%

WTI Crude Oil

-0.79%

Brent Crude Oil

-0.59%

Natural Gas

+4.99%

RBOB Gasoline

-0.79%
Metals
Gold 100oz

+0.00%

Palladium

-0.38%

Copper

+0.00%

Silver 5000oz

+0.00%

Platinum

-0.45%
Agricultural
Cocoa

+0.00%

Coffee (Robusta)

+0.00%

Wheat

+0.44%

White Sugar

+0.00%

Cattle

-0.19%

Coffee (Arabica)

+1.69%

Cotton

-0.14%

Feeder Cattle

-0.57%

Corn

+0.13%

Lean Hogs

+0.30%

Orange Juice

+1.78%

Soybean Meal

-0.13%

Lumber

+1.14%

Soybeans

+0.03%

Sugar #11

+1.97%
Out of 43 world ETFs listed in NYSE that we track, 37 are trading above their 10-day SMA and 10 are trading above their 50-day SMA.
Must Reads
Investors to flock back to emerging markets in next 5 years: Preqin report
Fund managers have noted the increased investor interest in emerging markets.
What Modi govt's new sops mean for MSME sector
Prime Minister Narendra Modi has promised up to ₹1 crore MSME loan in 59 minutes. Photo: HT Prime Minister Narendra Modi on Friday announced a slew of measures to make it easier for micro, small and medium enterprises (MSMEs) to access credit.
The Existence Of A Bubble vs. The Timing Of Its Crash
Journalists love to talk about bubbles. The Wall Street Journal has hinted at bubbles in both the Chinese stock market and the market for Bitcoin during the past month alone. But, financial economists are much more reluctant to call something a bubble.
Asset Diversification in a Flat World
Diversification is a fundamental principle of prudent investing due to its ability to mitigate/minimize risks. In fact, it has been called the only free lunch in investing because, done properly, it can reduce risk without reducing expected returns.
Modi woos small businesses with credit
Union ministers will visit 100 aspirational districts and help small businesses.
How to Spot an Investment Scam
Every year thousands of people lose millions of dollars to investment fraud. One conservative estimate is that one in 10 investors will be victimized at some point in their lives, and seniors are targeted more often than younger people.
The Quant Frontier
What is your edge? Is it unique from your peers?
Check out our Global Macro Dashboard for currency, commodity, bonds and credit charts.
Good luck!