Your world at 9am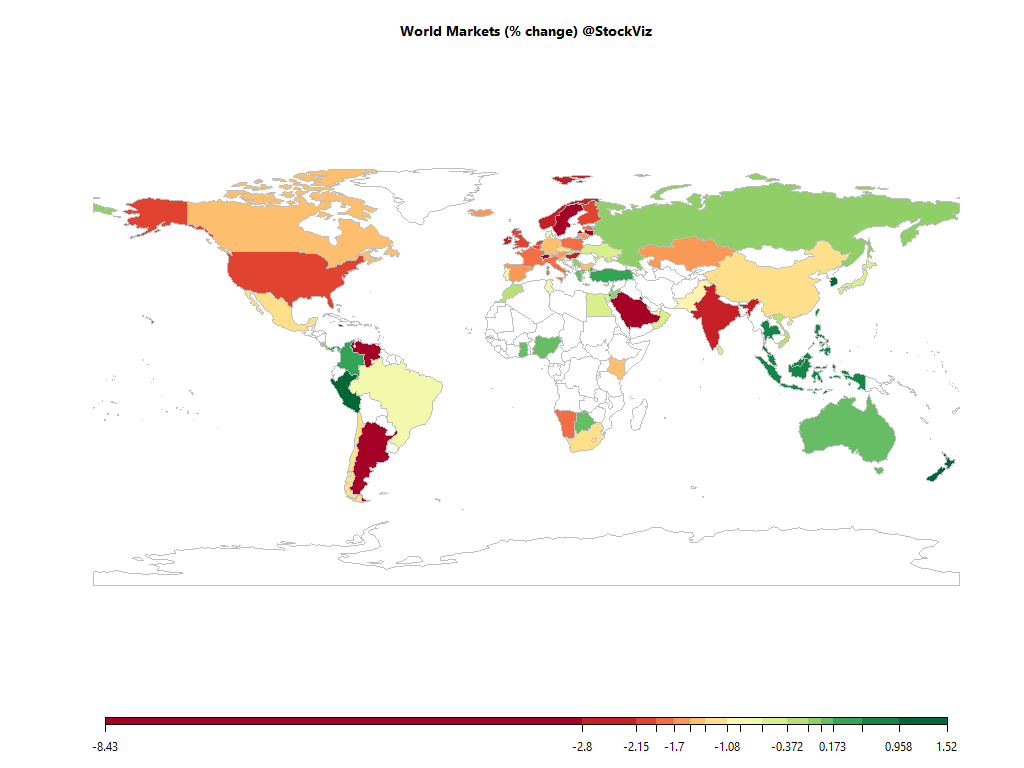 Equities
Commodities
Energy
Brent Crude Oil

+0.51%

Natural Gas

+0.50%

Ethanol

+0.00%

Heating Oil

+0.34%

RBOB Gasoline

+0.24%

WTI Crude Oil

+0.44%
Metals
Gold 100oz

-0.16%

Platinum

-0.27%

Palladium

-0.03%

Silver 5000oz

+0.00%

Copper

+0.00%
Agricultural
Feeder Cattle

+0.00%

Lumber

+0.00%

Soybeans

+0.73%

Cattle

+0.00%

Corn

+0.27%

Cotton

+0.56%

Cocoa

+0.00%

Orange Juice

+0.00%

Soybean Meal

+0.00%

Sugar #11

+0.00%

White Sugar

+0.00%

Coffee (Arabica)

+0.00%

Coffee (Robusta)

+0.00%

Lean Hogs

+0.00%

Wheat

+0.49%
Out of 43 world ETFs listed in NYSE that we track, 2 are trading above their 10-day SMA and 4 are trading above their 50-day SMA.
Must Reads
Europe's history explains why it will never produce a Google
ON SUNNY evenings in Brussels, young Eurocrats mingle on the bar terraces of the Place du Luxembourg outside the European Parliament. The continent's future leaders pay little heed to the bronze-green statue of John Cockerill at its centre.
Indian states are struggling to lift public-school attendance
THE 80 or so pupils in Class 9 of YDVP Inter College, a private school in Uttar Pradesh, India's most populous state, chorus "good morning" to the visitor, and then turn their attention back to the maths teacher.
Beware of Market Timing Rules of Thumb (1959)
In 1959, Fortune published an article called "A New Kind of Stock Market." The Dow Jones had risen by 34% in 1958 and for the first time in 25 years, the stock market's dividend yield had declined below the yield on long-term bonds.
Check out our Global Macro Dashboard for currency, commodity, bonds and credit charts.
Good luck!