Your world at 9am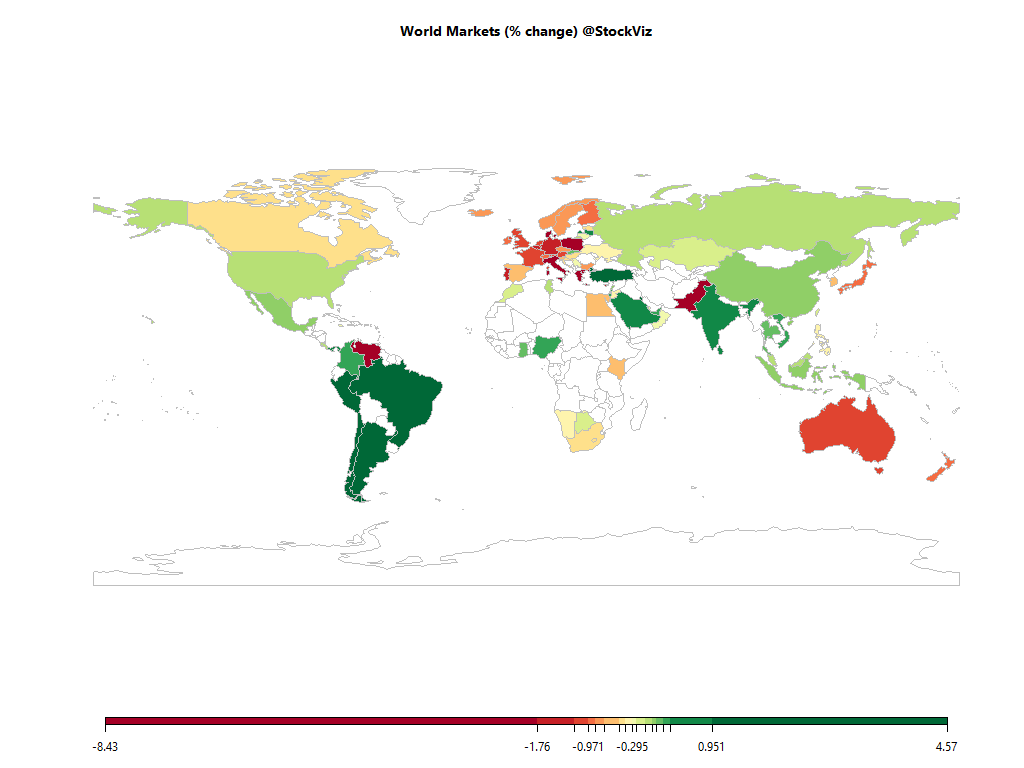 Equities
Commodities
Energy
Brent Crude Oil

+0.58%

Ethanol

+0.00%

RBOB Gasoline

+0.02%

Heating Oil

+0.47%

Natural Gas

+0.55%

WTI Crude Oil

+0.54%
Metals
Palladium

-0.04%

Silver 5000oz

+0.00%

Gold 100oz

+0.00%

Platinum

+1.04%

Copper

+0.00%
Agricultural
Cattle

+0.00%

Feeder Cattle

+0.00%

Soybean Meal

-0.06%

White Sugar

+0.00%

Cotton

+0.00%

Lumber

+0.00%

Orange Juice

+0.00%

Wheat

-0.19%

Corn

-0.07%

Soybeans

+0.23%

Cocoa

+0.00%

Coffee (Arabica)

+0.00%

Coffee (Robusta)

+0.00%

Lean Hogs

+0.00%

Sugar #11

+0.00%
Out of 43 world ETFs listed in NYSE that we track, 2 are trading above their 10-day SMA and 7 are trading above their 50-day SMA.
Must Reads
Raja Mandala: Recalling an older power play
Is the Islamic Republic of Iran a country or a cause? Many moons ago, Henry Kissinger, the guru of modern geopolitics, asked this basic question with characteristic strategic clarity.
IL&FS faces impairments of ₹ 15,000 crore in loans, equity
LIC is the largest shareholder in IL&FS, which has been reeling under a financial crisis.
Mailbag: Deadly. Holy. Rough. Immediate.
A challenging question from reader David S. He quotes from and responds to an excerpt from Deadly. Holy. Rough. Immediate. "Over very long periods, you will generally be paid based on the risks an average investor (including all of his liquidity sensitivities, his investment horizons, etc.
Chicago economics — utterly and completely wrong
Every dollar of increased government spending must correspond to one less dollar of private spending. Jobs created by stimulus spending are offset by jobs lost from the decline in private spending. We can build roads instead of factories, but fiscal stimulus can't help us to build more of both.
Check out our Global Macro Dashboard for currency, commodity, bonds and credit charts.
Good luck!