Your world at 9am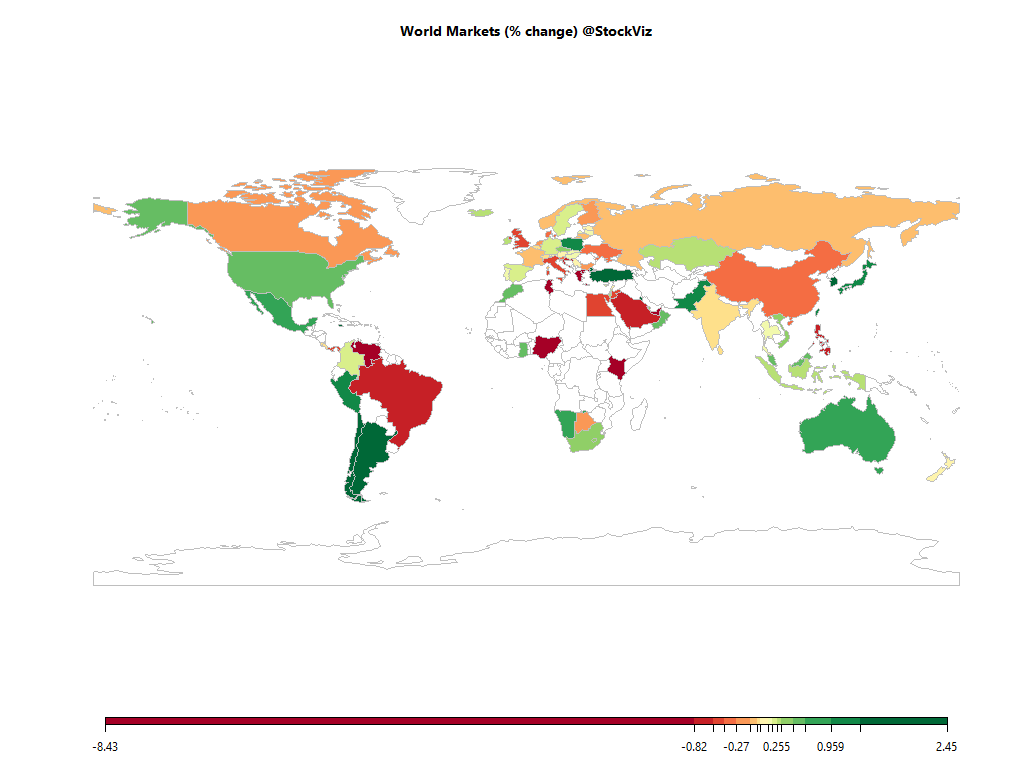 Equities
Commodities
Energy
Ethanol

+0.00%

Brent Crude Oil

+0.06%

Heating Oil

+0.04%

RBOB Gasoline

+0.09%

Natural Gas

-0.35%

WTI Crude Oil

+0.23%
Metals
Platinum

+0.63%

Silver 5000oz

-0.23%

Copper

+0.00%

Gold 100oz

+0.00%

Palladium

+0.66%
Agricultural
Cocoa

+0.00%

Coffee (Arabica)

+0.00%

Coffee (Robusta)

+0.00%

Cotton

+0.00%

Lean Hogs

+0.49%

Lumber

-4.07%

Soybean Meal

+0.00%

Wheat

+0.00%

White Sugar

+0.00%

Corn

+0.00%

Orange Juice

+0.00%

Cattle

+0.00%

Soybeans

+0.00%

Feeder Cattle

+0.00%

Sugar #11

+0.00%
Out of 43 world ETFs listed in NYSE that we track, 24 are trading above their 10-day SMA and 11 are trading above their 50-day SMA.
Must Reads
Buy High and Sell Low with Index Funds!
The requested page you are looking for has either moved or is no longer available. We've directed you back to our homepage so you can continue to browse the site.
Is Software Eating Value Investing?
Marc Andreessen wrote one of the more prescient pieces of this century in the Summer of 2011 called Why Software is Eating the World. He laid out his reasoning behind the idea that technology is fundamentally changing the way we do business, likely for good:
It's Hard for Doctors to Unlearn Things. That's Costly for All of Us.
Procedures live on even after they've been proved ineffective. It can lead to harms and wasted resources. We know it can be hard to persuade physicians to do some things that have proven benefits, such as monitor blood pressure or keep patients on anticoagulants.
European parliament gives thumbs up to controversial copyright reforms
The European Parliament has just voted to back controversial proposals to reform online copyright — including supporting an extension to cover snippets of publishers content (Article 11), and to make platforms that hold significant amounts of content liable for copyright violations by their
Check out our Global Macro Dashboard for currency, commodity, bonds and credit charts.
Good luck!