Your world at 9am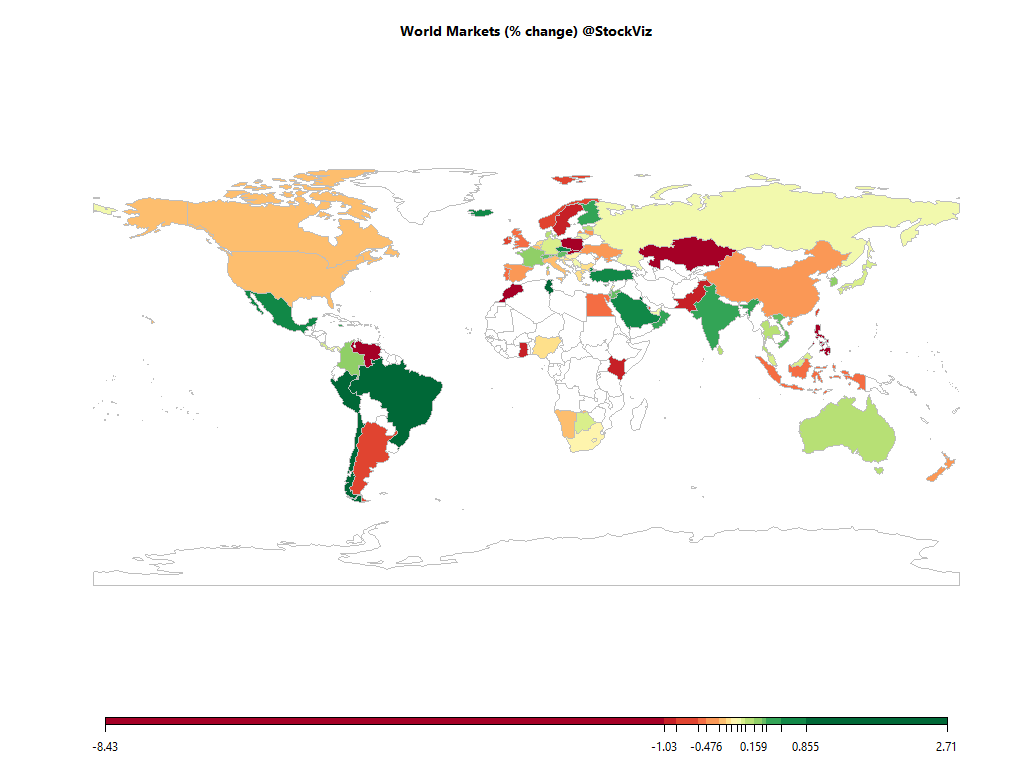 Equities
Commodities
Energy
Natural Gas

-0.14%

Brent Crude Oil

+0.66%

RBOB Gasoline

+0.83%

Ethanol

+0.08%

Heating Oil

+0.43%

WTI Crude Oil

+0.66%
Metals
Silver 5000oz

+0.00%

Palladium

-0.49%

Gold 100oz

+0.00%

Platinum

+0.03%

Copper

-0.21%
Agricultural
Corn

-0.28%

White Sugar

+0.00%

Cattle

+1.31%

Feeder Cattle

+0.94%

Lean Hogs

+1.18%

Orange Juice

+1.79%

Soybean Meal

-0.29%

Wheat

+0.00%

Coffee (Arabica)

+0.00%

Cotton

+1.24%

Soybeans

+0.03%

Sugar #11

+2.14%

Cocoa

+0.00%

Coffee (Robusta)

+0.00%

Lumber

+1.30%
Out of 43 world ETFs listed in NYSE that we track, 2 are trading above their 10-day SMA and 6 are trading above their 50-day SMA.
Must Reads
Amazon's Antitrust Antagonist Has a Breakthrough Idea
The dead books are on the top floor of Southern Methodist University's law library. "Antitrust Dilemma." "The Antitrust Impulse." "Antitrust in an Expanding Economy." Shelf after shelf of volumes ignored for decades.
India readies a slew of power sector reforms
An amendment to the Electricity Act, 2003, was introduced in the Lok Sabha in December 2014.
Check out our Global Macro Dashboard for currency, commodity, bonds and credit charts.
Good luck!