Your world at 9am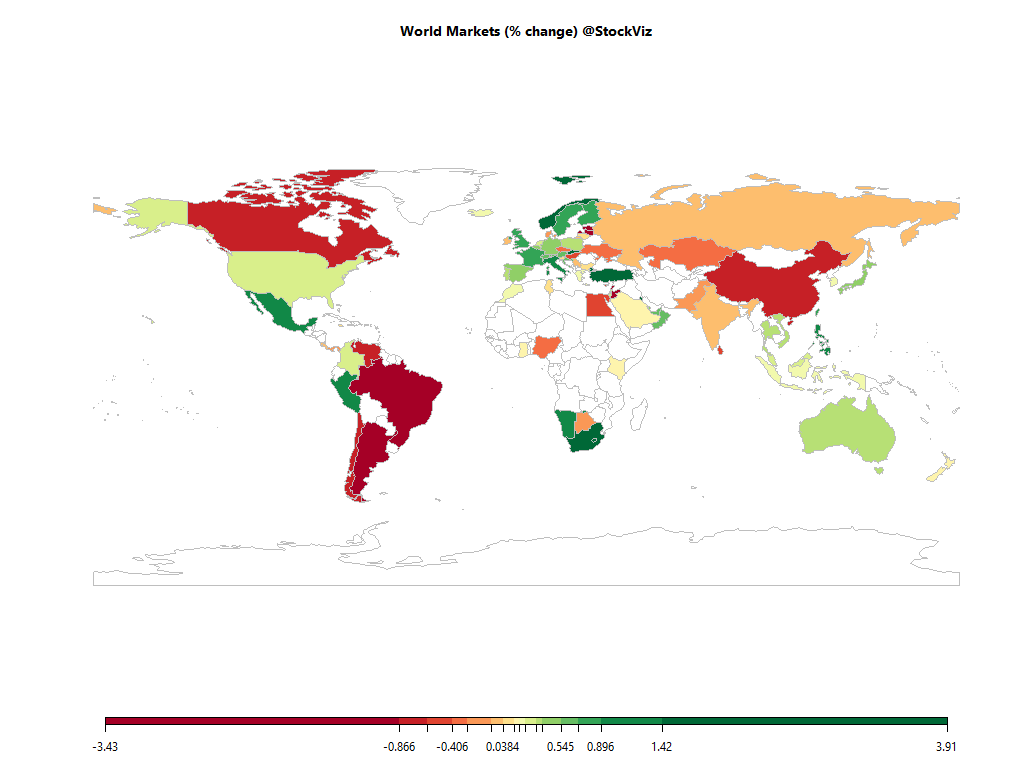 Equities
Commodities
Energy
Ethanol

+0.00%

Heating Oil

-0.15%

Natural Gas

-0.21%

Brent Crude Oil

-0.01%

RBOB Gasoline

-0.38%

WTI Crude Oil

+0.13%
Metals
Copper

+0.00%

Palladium

+0.44%

Gold 100oz

+0.20%

Platinum

+0.10%

Silver 5000oz

+0.00%
Agricultural
Cattle

+0.00%

Coffee (Robusta)

+0.00%

Sugar #11

+0.00%

Coffee (Arabica)

+0.00%

Corn

-0.07%

Wheat

+0.97%

Cocoa

+0.00%

Cotton

+0.00%

Lumber

+0.00%

Orange Juice

+0.00%

Soybean Meal

-0.12%

Soybeans

+0.00%

White Sugar

+0.00%

Feeder Cattle

+0.00%

Lean Hogs

+0.00%
Out of 43 world ETFs listed in NYSE that we track, 19 are trading above their 10-day SMA and 27 are trading above their 50-day SMA.
Must Reads
Chronic
Just a few years ago, infection with the hepatitis C virus guaranteed a slow and certain death for many. Available treatments were effective in about half of all patients, and the side effects could be awful.
Narrow Banking: Why banks have shifted focus to retail loans
The bad loans of Indian banks, in particular, the government-owned public sector banks, simply keep piling up. There seems no end in sight, irrespective of the banking chiefs trying to tell us every three months, that the worst is behind us.
How Goop's Haters Made Gwyneth Paltrow's Company Worth $250 Million
On a Monday morning in November, students at Harvard Business School convened in their classroom to find Gwyneth Paltrow.
How the insolvency and bankruptcy code will drive merger deals this year
The IBC has instilled a sense of urgency to resolve bad loans. Photo: Abhijit Bhatlekar/Mint The Insolvency and Bankruptcy Code (IBC) has been in focus given the respite it promises to various stakeholders and its ability to expeditiously resolve large amounts of non-performing assets (NPAs).
Check out our Global Macro Dashboard for currency, commodity, bonds and credit charts.
Good luck!