Your world at 9am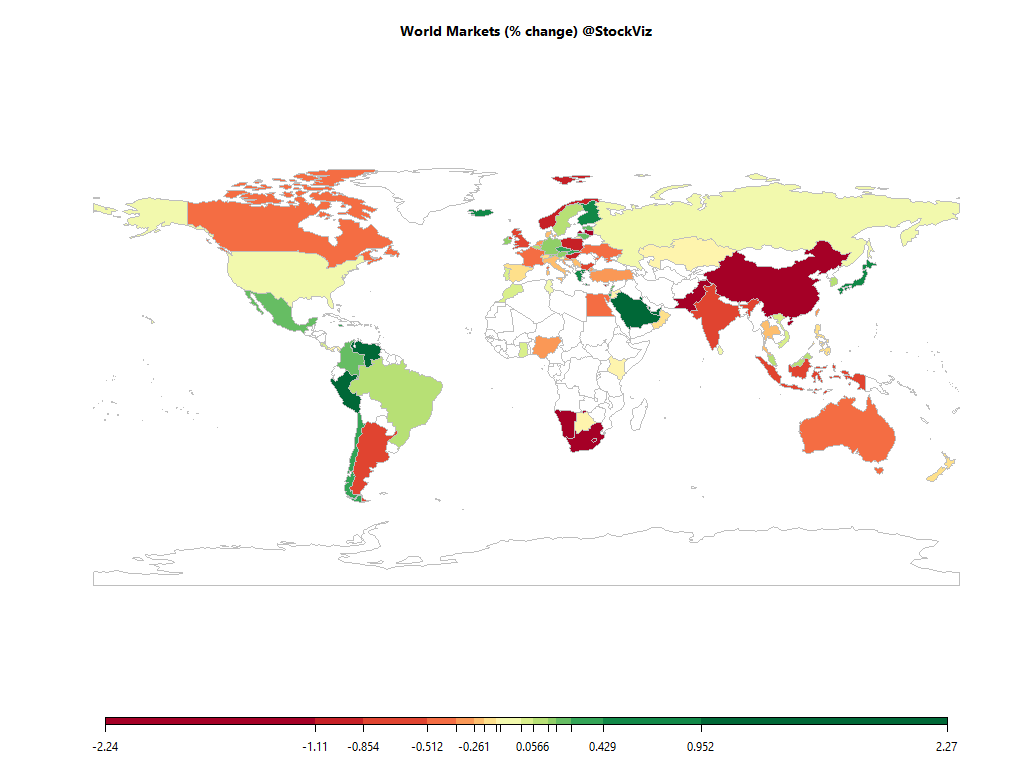 Equities
Commodities
Energy
Brent Crude Oil

+0.50%

Heating Oil

+0.51%

Natural Gas

+0.29%

RBOB Gasoline

+0.34%

Ethanol

+0.36%

WTI Crude Oil

+0.03%
Metals
Gold 100oz

+0.00%

Palladium

+0.54%

Silver 5000oz

+0.00%

Copper

+0.40%

Platinum

+0.47%
Agricultural
Coffee (Arabica)

+0.00%

Corn

+1.24%

Lean Hogs

+0.00%

Soybeans

+1.27%

Cattle

+0.00%

Soybean Meal

+0.97%

Sugar #11

+0.00%

Cocoa

+0.00%

Coffee (Robusta)

+0.00%

Cotton

-0.25%

Feeder Cattle

+0.00%

Lumber

+0.00%

Orange Juice

+0.00%

Wheat

+0.67%

White Sugar

+0.00%
Out of 43 world ETFs listed in NYSE that we track, 29 are trading above their 10-day SMA and 15 are trading above their 50-day SMA.
Must Reads
Boris Johnson, Donald Trump and the Rise of Radical Incompetence
Like America's president, Brexiteers resent the very idea of governing as complex and based in facts. LONDON — "I am increasingly admiring of Donald Trump. I have become more and more convinced that there is method in his madness.
The fallacy that became itself a fallacy
I have been tossing a fair coin, and it has come up heads six times in a row. The chance of either heads or tails is 1 in 2, but for this to happen six consecutive times is 1 in 2 to the power 6, or 1 in 64. What is the probability that the next toss will turn up a seventh consecutive head?
Will the MSP increase for kharif crops reduce India's agrarian distress?
With rise in input costs such as diesel and electricity, it may not contribute to any real increase in returns in the short run.
Check out our Global Macro Dashboard for currency, commodity, bonds and credit charts.
Good luck!