Your world at 9am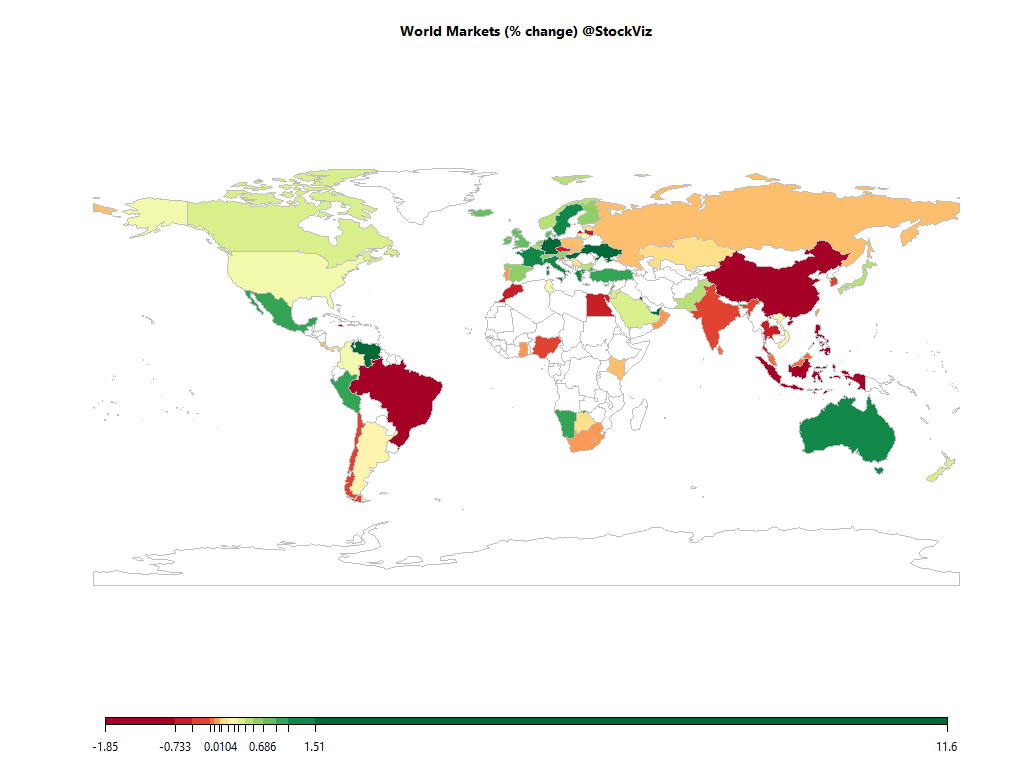 Equities
Commodities
Energy
Heating Oil

-0.08%

WTI Crude Oil

+0.06%

RBOB Gasoline

+0.01%

Brent Crude Oil

-0.17%

Ethanol

+0.00%

Natural Gas

+0.61%
Metals
Copper

+0.00%

Gold 100oz

+0.00%

Palladium

-0.14%

Silver 5000oz

-0.15%

Platinum

-0.48%
Agricultural
Lean Hogs

+0.12%

Wheat

+0.10%

Cattle

-0.26%

Cocoa

+0.00%

Cotton

-1.20%

Feeder Cattle

-0.03%

Soybeans

-0.75%

White Sugar

+0.00%

Coffee (Arabica)

+0.00%

Sugar #11

+0.00%

Coffee (Robusta)

+0.00%

Corn

-0.14%

Lumber

+0.00%

Orange Juice

+0.00%

Soybean Meal

-0.38%
Out of 43 world ETFs listed in NYSE that we track, 23 are trading above their 10-day SMA and 16 are trading above their 50-day SMA.
Must Reads
Hedge Funds' Best Ideas? Those Are Just Stocks They're Dumping
Ever wonder why hedge fund managers are so willing to get up on a stage and tell the world about their best ideas? A new study suggests an answer: the ideas are getting old, and they need a spot to sell. The research pertains to what is by now a familiar ritual.
The Millionaires Are Fleeing. Maybe You Should, Too.
Mr. Sharma is a contributing opinion writer. Tracking the rich has become a voyeuristic global industry, a form of celebrity worship. But it can also provide serious clues about where countries are headed.
Tech Platforms and the Knowledge Problem
Friedrich von Hayek, the preeminent theorist of laissez-faire, called the "knowledge problem" an insuperable barrier to central planning.
Check out our Global Macro Dashboard for currency, commodity, bonds and credit charts.
Good luck!