Your world at 9am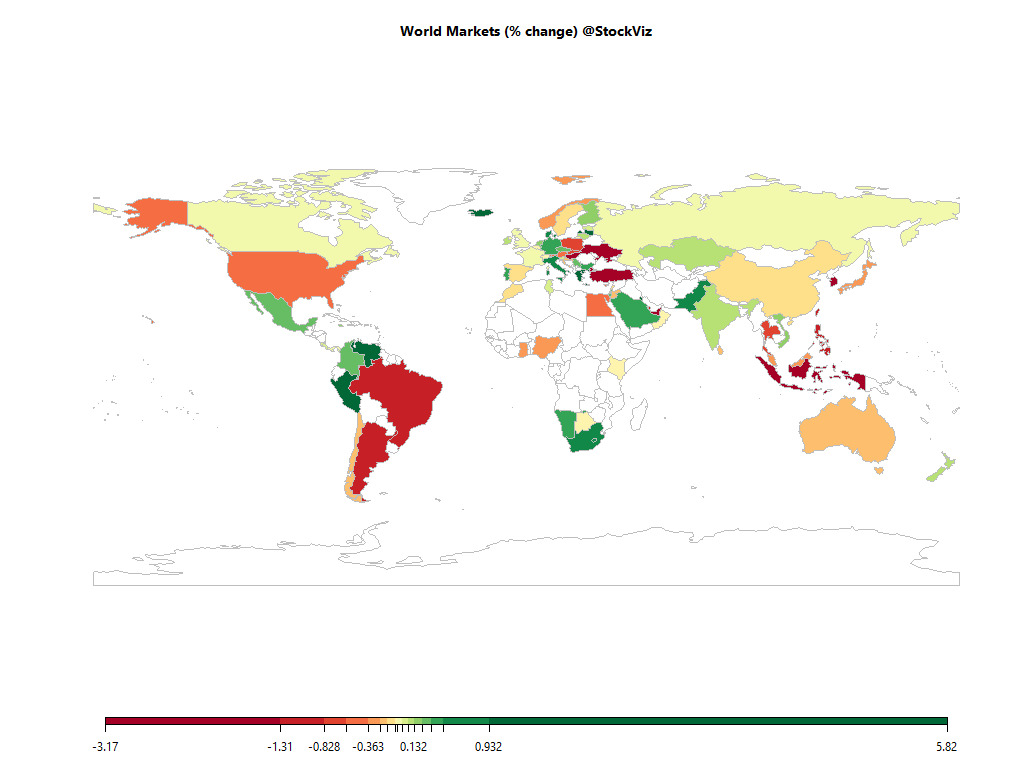 Equities
Commodities
Energy
RBOB Gasoline

-0.26%

Natural Gas

-0.17%

Brent Crude Oil

-0.20%

Ethanol

+0.00%

Heating Oil

-0.17%

WTI Crude Oil

+0.00%
Metals
Palladium

-0.23%

Copper

+0.00%

Gold 100oz

+0.03%

Platinum

-0.17%

Silver 5000oz

+0.00%
Agricultural
Coffee (Arabica)

+0.00%

Coffee (Robusta)

+0.00%

Corn

-0.86%

Orange Juice

+0.00%

Soybeans

+0.05%

White Sugar

+0.00%

Cocoa

+0.00%

Cotton

-0.76%

Feeder Cattle

-0.02%

Lean Hogs

+0.03%

Soybean Meal

+0.03%

Wheat

-1.02%

Cattle

+0.09%

Lumber

+0.00%

Sugar #11

+0.00%
Out of 43 world ETFs listed in NYSE that we track, 23 are trading above their 10-day SMA and 16 are trading above their 50-day SMA.
Must Reads
Fed Raises Rates, Projects Faster Pace of Future Hikes
As expected, the Federal Open Market Committee (FOMC) on Wednesday raised the target range for the federal funds rate¹ by 25 basis points, to 2% from 1.75%. This marks the second rate hike this year and the seventh since the tightening cycle began in December 2015.
Weak at the core
The RBI's new framework for stressed assets released in February has, as expected, thrown a spanner in the works for banks, hoping for some gains from resolution of big accounts.
Check out our Global Macro Dashboard for currency, commodity, bonds and credit charts.
Good luck!