Your world at 9am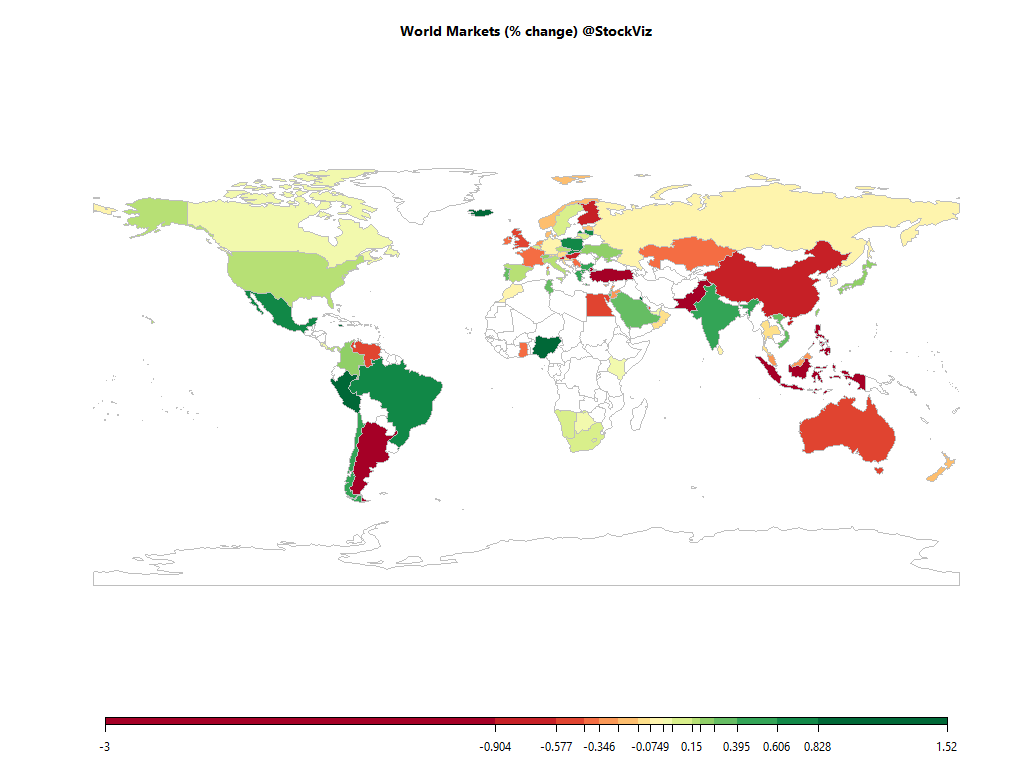 Equities
Commodities
Energy
Ethanol

+0.35%

Natural Gas

-0.54%

Brent Crude Oil

-0.33%

Heating Oil

-0.46%

RBOB Gasoline

-0.42%

WTI Crude Oil

-0.60%
Metals
Gold 100oz

-0.08%

Platinum

-0.43%

Copper

+0.00%

Silver 5000oz

+0.00%

Palladium

-0.01%
Agricultural
Coffee (Robusta)

+0.00%

Corn

-0.40%

Feeder Cattle

+0.00%

Lumber

+0.00%

Orange Juice

+0.00%

Cattle

+0.00%

Lean Hogs

+0.00%

Wheat

-1.03%

White Sugar

+0.00%

Soybean Meal

-0.91%

Sugar #11

+0.00%

Cocoa

+0.00%

Coffee (Arabica)

+0.00%

Cotton

+0.40%

Soybeans

-1.15%
Out of 43 world ETFs listed in NYSE that we track, 24 are trading above their 10-day SMA and 17 are trading above their 50-day SMA.
Must Reads
Sebi proposes direct listing of Indian cos on foreign bourses
Markets regulator Sebi today proposed to allow direct listing of Indian companies on overseas bourses and of foreign firms on Indian exchanges, while setting up an expert panel to look into the details.
How Europe works
This time it's Italy I used to believe that the Eurozone was undemocratic. Now I'm not so sure. The simple view is that national electorates have been neutered. When Greece votes to reject austerity, its government is forced back to the table, and delivers more of the same.
Measuring competition
How do you measure competition? I ask because on yesterday's PM programme Lynsey Hooper claimed (15 min in) that Amazon's broadcasting of some Premier League games next season means that "competition is now fierce." I'm not sure this is right.
Demographics and long-run growth
Demographic change represents an important contributing factor to the slowdown of long-run growth. This column explores some of the channels through which this occurs and how the effects of demographic change can be mitigated.
Fuel turbulence for aviation sector
Effective May 30, aviation market leader IndiGo re-introduced fuel surcharge on domestic trips — ₹200 on routes shorter than 1,000 km and ₹400 on those farther than that. This move, the airline said, was to counter the sharp up-tick in the price of oil and aviation turbine fuel (ATF).
Check out our Global Macro Dashboard for currency, commodity, bonds and credit charts.
Good luck!