Your world at 9am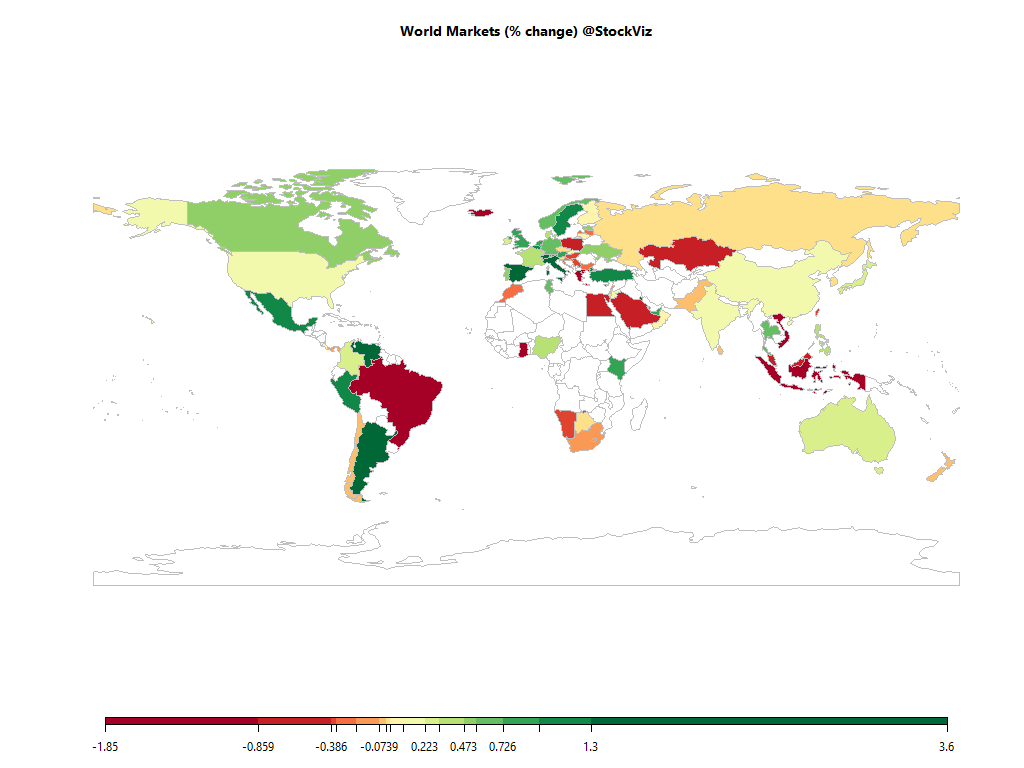 Equities
Commodities
Energy
Heating Oil

+0.01%

Ethanol

+0.00%

RBOB Gasoline

-0.02%

WTI Crude Oil

+0.05%

Brent Crude Oil

-0.08%

Natural Gas

+0.47%
Metals
Copper

+0.00%

Palladium

-0.11%

Gold 100oz

-0.15%

Silver 5000oz

+0.00%

Platinum

+0.04%
Agricultural
Lean Hogs

+0.00%

Orange Juice

+0.00%

Soybeans

+0.73%

Cattle

+0.00%

Cocoa

+0.00%

Cotton

+0.02%

White Sugar

+0.00%

Coffee (Arabica)

+0.00%

Lumber

+0.00%

Soybean Meal

+0.74%

Wheat

-0.34%

Coffee (Robusta)

+0.00%

Corn

+0.68%

Feeder Cattle

+0.00%

Sugar #11

+0.00%
Out of 43 world ETFs listed in NYSE that we track, 31 are trading above their 10-day SMA and 18 are trading above their 50-day SMA.
Must Reads
Trump Tries to Destroy the West
The alliance between the United States and Western Europe has accomplished great things. It won two world wars in the first half of the 20th century.
How Bitcoin made right-wing conspiracy theories mainstream
When Bitcoin first came into existence, it was a definitively fringe idea, boosted by libertarians and paranoiacs who had a deep mistrust of the government and generally far-right (even anti-democratic) beliefs about society.
Emerging Market Stocks: From Front-Runner To Dark Horse?
The Belmont Stakes, the third race of the Triple Crown of Thoroughbred Racing, took place this past weekend. The crowd favorite, Justify, became the 13th horse to win the Triple Crown since 1875.
Check out our Global Macro Dashboard for currency, commodity, bonds and credit charts.
Good luck!