Your world at 9am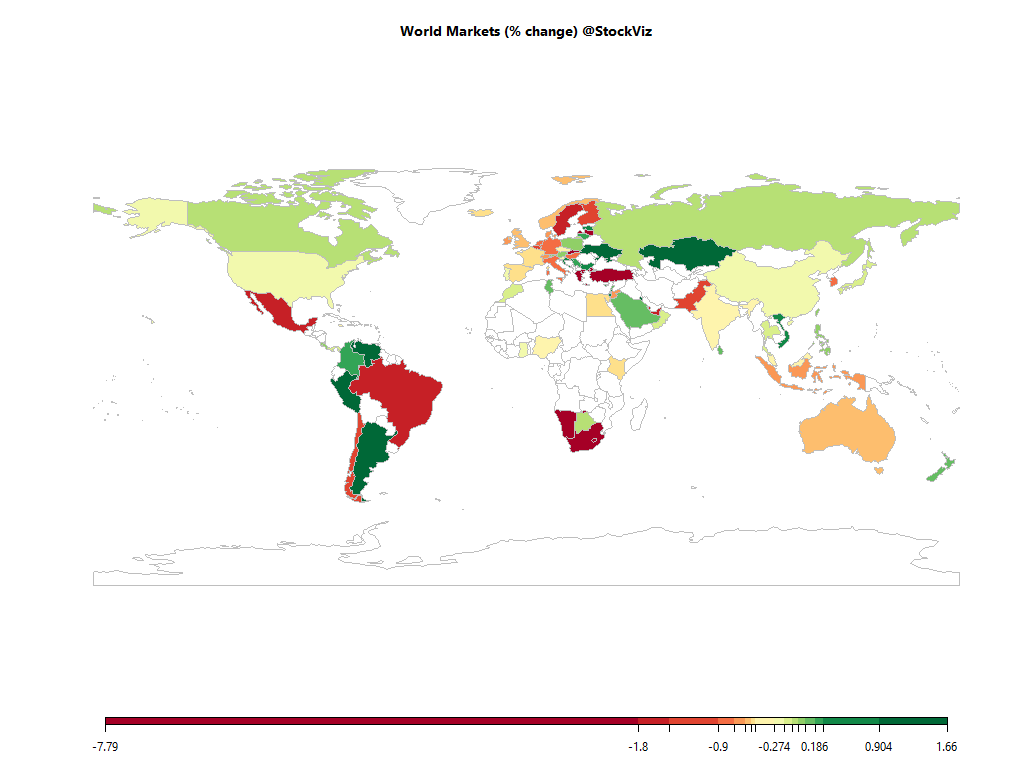 Equities
Commodities
Energy
Heating Oil

+0.07%

Brent Crude Oil

-0.04%

Ethanol

+0.00%

WTI Crude Oil

-0.03%

Natural Gas

+0.22%

RBOB Gasoline

+0.09%
Metals
Copper

+0.13%

Platinum

-0.04%

Silver 5000oz

+0.26%

Gold 100oz

+0.00%

Palladium

+0.02%
Agricultural
Cattle

+0.00%

Coffee (Robusta)

+0.00%

Feeder Cattle

+0.00%

Lumber

+0.00%

Orange Juice

+0.00%

Soybeans

-0.41%

Cocoa

+0.00%

Cotton

+0.00%

Lean Hogs

+0.00%

Sugar #11

+0.00%

Coffee (Arabica)

+0.00%

White Sugar

+0.00%

Corn

+0.13%

Soybean Meal

-0.35%

Wheat

+0.00%
Out of 43 world ETFs listed in NYSE that we track, 12 are trading above their 10-day SMA and 17 are trading above their 50-day SMA.
Must Reads
Algos all go?
Most academic studies find that algorithmic trading improves the quality of financial markets in normal times by boosting market liquidity (so larger trades can be executed more quickly at lower cost) and enhancing price efficiency (so market prices better reflect all value-relevant information).
Equality Is a Mediocre Goal. Aim for Progress.
There are numerous takes on what made the Western world special during the era after World War II, including an especially large middle class, many years of peace and American hegemony.
Divine Discontent: Disruption's Antidote
It is nothing but a number, no different than 999,999,999,999 for all practical purposes, but we humans are not practical creatures: we attach importance to all kinds of silly things, round numbers chief amongst them.
Is Loss Aversion a Myth?
The idea of loss aversion – that losses 'loom' larger than gains – is one of the most established and prominent findings in behavioural economics, and could be considered a foundation stone for the entire discipline.
A Bear Market Would Be a Death Knell for Active Funds
Be careful what you wish for.
Data on jobs: Be careful what you wish for
Some of us have long felt that India's poverty industry and poor people lived on different planets.
What tech calls "AI" isn't really AI
Our world will never invent AI. Not because the laws of physics or nature prevent it (although they might), but because our society will fall short of the task.
Check out our Global Macro Dashboard for currency, commodity, bonds and credit charts.
Good luck!