Your world at 9am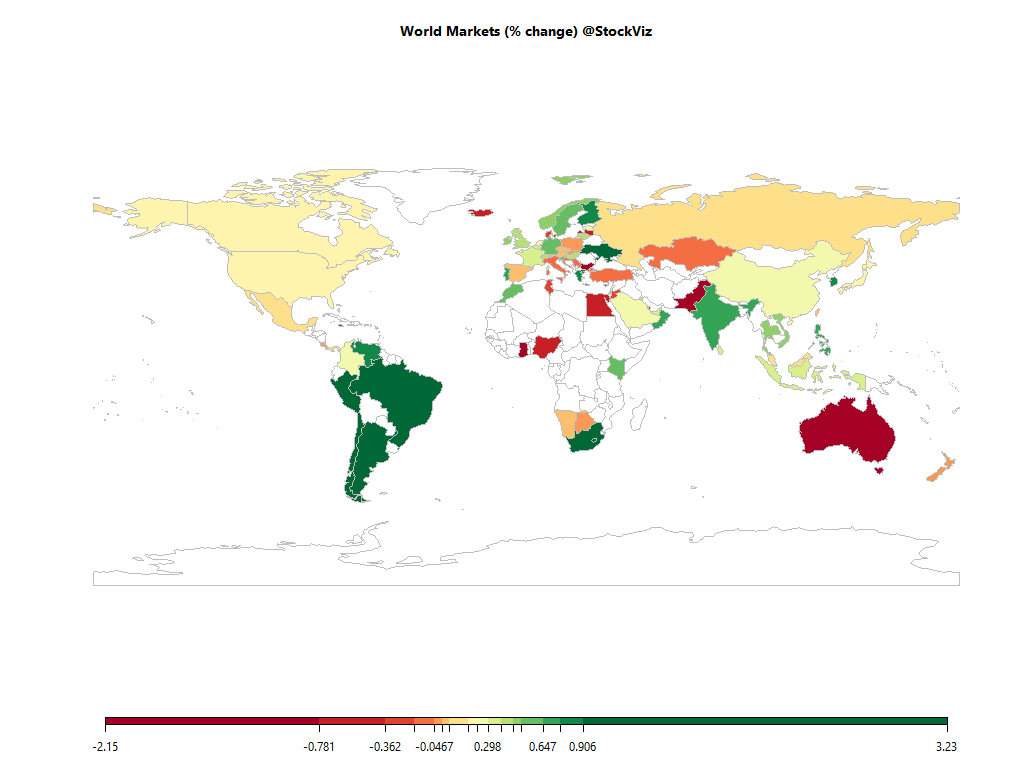 Equities
Commodities
Energy
RBOB Gasoline

-1.16%

Brent Crude Oil

-0.66%

Ethanol

+0.00%

Natural Gas

+0.52%

Heating Oil

-0.23%

WTI Crude Oil

-0.77%
Metals
Copper

+0.00%

Gold 100oz

+0.27%

Silver 5000oz

+0.72%

Palladium

+0.44%

Platinum

+0.48%
Agricultural
Cocoa

+0.00%

Coffee (Robusta)

+0.00%

Corn

-0.29%

Lumber

+0.00%

Soybeans

+0.10%

Feeder Cattle

+0.00%

Soybean Meal

+0.36%

Wheat

+0.06%

Orange Juice

+0.00%

White Sugar

+0.00%

Cattle

+0.00%

Coffee (Arabica)

+0.00%

Cotton

+0.00%

Lean Hogs

+0.00%

Sugar #11

+0.00%
Out of 43 world ETFs listed in NYSE that we track, 32 are trading above their 10-day SMA and 31 are trading above their 50-day SMA.
Must Reads
Keynesian Economics Without the Phillips Curve
We explain our findings in the paper by appealing to a property that mathematicians call hysteresis. Conventional dynamical systems have a stable steady state that acts as an attractor. The economy will converge to that steady state, no matter where it starts.
Ireland aims to put a cork in binge drinking
Ireland is pushing for some of the most draconian alcohol retail laws in the EU to crack down on heavy drinking.
«Nobody knows what will happen»
When Howard Marks speaks, financial markets listen. The renowned value investor and co-founder of Oaktree Capital looks back at almost fifty years on Wall Street and has seen a thing or two during his successful career.
Assessing the Economic Impact of a Korean Conflict
The economies of Vietnam and Japan are the most vulnerable to a drawn-out conflict on the Korean peninsula besides the two Koreas themselves, according to a new report from Moody's Investors Service.
Hedge Funds Flip ICOs, Leaving Other Investors Holding the Bag
Instead of speculating on bitcoin, the smart money has figured out that one of the surest ways to get rich quickly with cryptocurrencies is to be in early on initial coin offerings.
Check out our Global Macro Dashboard for currency, commodity, bonds and credit charts.
Good luck!