Your world at 9am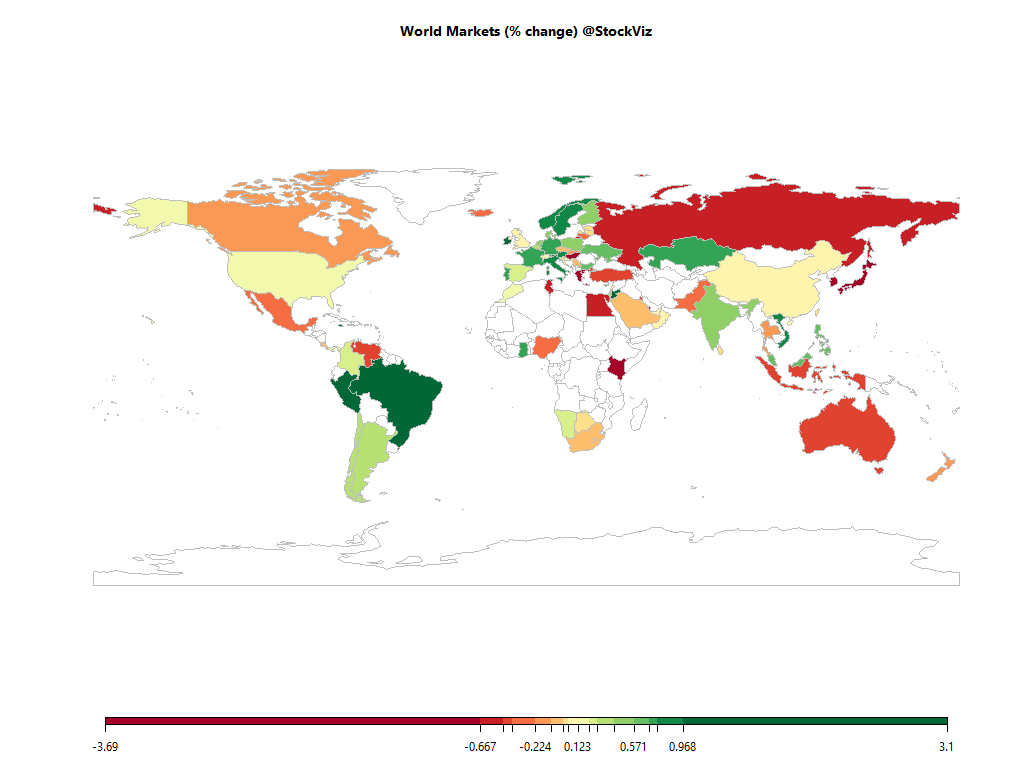 Equities
Commodities
Energy
RBOB Gasoline

-2.85%

Heating Oil

-1.06%

Brent Crude Oil

-0.49%

Ethanol

+0.52%

Natural Gas

-1.07%

WTI Crude Oil

+0.25%
Metals
Copper

+0.71%

Gold 100oz

+0.61%

Palladium

+0.61%

Silver 5000oz

+0.57%

Platinum

+0.52%
Agricultural
Feeder Cattle

-0.12%

Lumber

+0.29%

Soybeans

+0.56%

White Sugar

+0.00%

Cattle

-0.31%

Coffee (Arabica)

+0.39%

Corn

-0.59%

Orange Juice

+0.25%

Soybean Meal

-0.58%

Wheat

+0.00%

Cocoa

+0.00%

Coffee (Robusta)

+0.00%

Cotton

+1.54%

Lean Hogs

-0.04%

Sugar #11

-4.38%
Out of 43 world ETFs listed in NYSE that we track, 38 are trading above their 10-day SMA and 36 are trading above their 50-day SMA.
Must Reads
The Logic of Risk Taking
A central chapter that crystallizes all my work. In forth. Skin in the Game Time to explain ergodicity, ruin and (again) rationality. Recall from the previous chapter that to do science (and other nice things) requires survival t not the other way around?
Check out our Global Macro Dashboard for currency, commodity, bonds and credit charts.
Good luck!