Your world at 9am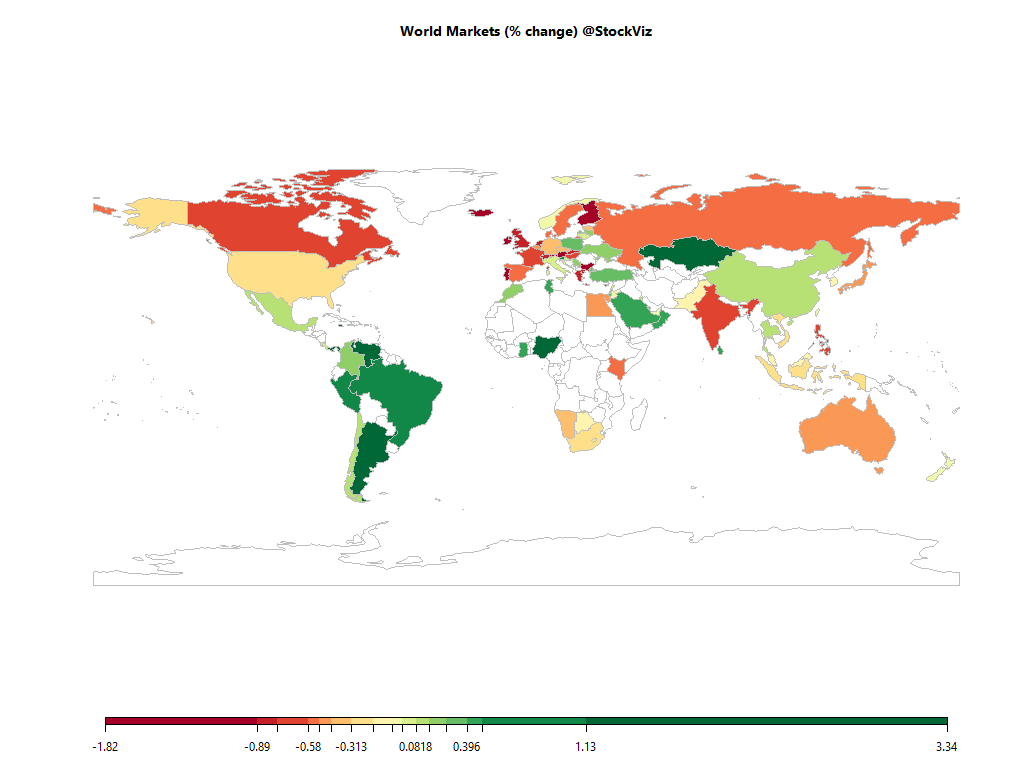 Equities
Commodities
Energy
Ethanol

+1.40%

Heating Oil

-0.07%

Natural Gas

+0.41%

Brent Crude Oil

-0.06%

RBOB Gasoline

-0.46%

WTI Crude Oil

+0.00%
Metals
Gold 100oz

+0.00%

Copper

+0.00%

Platinum

-0.11%

Silver 5000oz

+0.00%

Palladium

+0.06%
Agricultural
Cotton

+0.43%

Lean Hogs

-1.53%

Soybeans

-0.29%

Cattle

-0.40%

Feeder Cattle

+0.02%

Lumber

-0.94%

Wheat

+0.12%

Coffee (Arabica)

+0.00%

Orange Juice

-2.24%

Soybean Meal

-0.24%

White Sugar

+0.00%

Cocoa

+0.00%

Coffee (Robusta)

+0.00%

Corn

-0.64%

Sugar #11

+0.82%
Out of 43 world ETFs listed in NYSE that we track, 15 are trading above their 10-day SMA and 31 are trading above their 50-day SMA.
Must Reads
Why Housing Has Outperformed Equities Over the Long Run
Jorda et al. are at it again. Over the past few years, they have constructed the most useful international macrofinancial dataset extending back to 1870 and covering 16 rich countries. The Policy Tensor has worked with the previous iteration of their dataset.
The Unsolvable Puzzle
Leo Szilard was one of the smartest people of the 20th Century. He conceived the idea of nuclear energy, patented the process of using it in a power plant, and helped Albert Einstein write the letter that sparked the Manhattan Project. All in his 30s.
Check out our Global Macro Dashboard for currency, commodity, bonds and credit charts.
Good luck!