Your world at 9am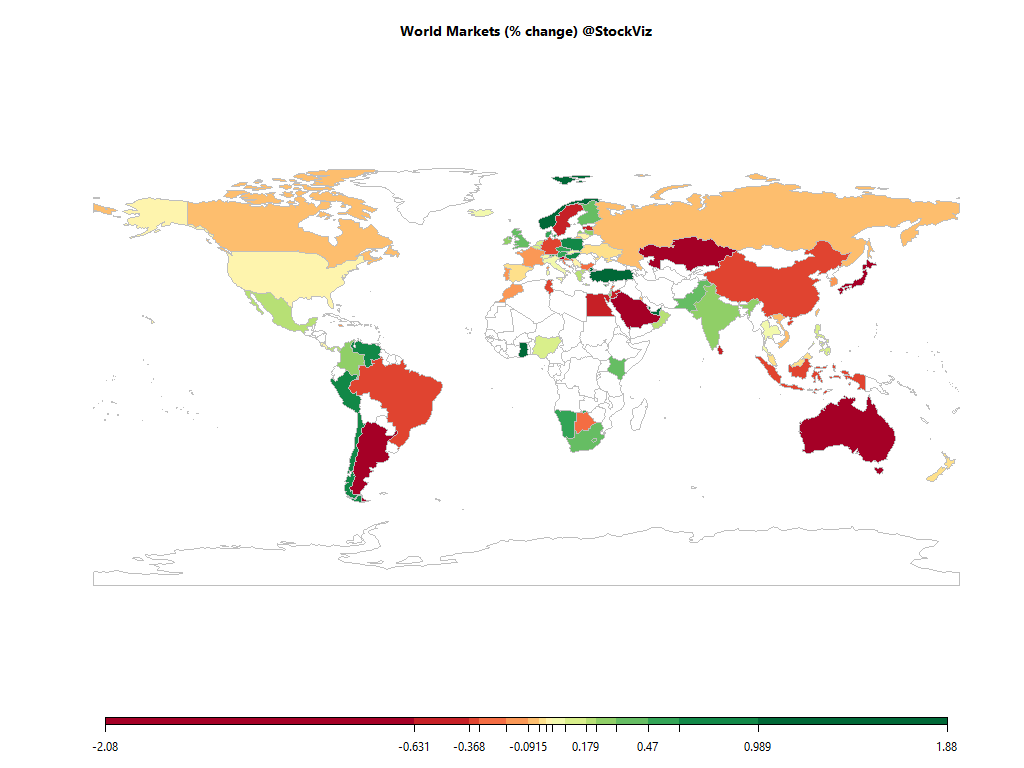 Equities
Commodities
Energy
Ethanol

+0.00%

Heating Oil

+0.08%

WTI Crude Oil

+0.22%

Natural Gas

+0.50%

Brent Crude Oil

+0.23%

RBOB Gasoline

+0.24%
Metals
Gold 100oz

+0.28%

Platinum

-0.37%

Palladium

+0.05%

Silver 5000oz

+0.00%

Copper

+0.00%
Agricultural
Coffee (Arabica)

+0.00%

Corn

+1.87%

Cotton

-0.10%

Soybean Meal

+0.75%

Wheat

+1.53%

Cocoa

+0.00%

Coffee (Robusta)

+0.00%

Lumber

+0.00%

Soybeans

+0.76%

Orange Juice

+0.00%

Sugar #11

+0.00%

Cattle

+0.00%

Feeder Cattle

+0.00%

Lean Hogs

+0.00%

White Sugar

+0.00%
Out of 43 world ETFs listed in NYSE that we track, 40 are trading above their 10-day SMA and 40 are trading above their 50-day SMA.
Must Reads
20 years in
It was twenty years ago today that I began working in fund management. What advice would I offer someone starting out in the industry, based on my experience? I've spent a good few tube journeys pondering this question, and this is my best effort. 1.
Tick, Tick, Tick: For Active Funds, It's Time to Adapt (or Die)
In the future, the active-fund industry must shrink, cut prices, better-align with investors, and differentiate. Despite already losing ground, active funds are vulnerable to further incursions by low-cost passive funds.
Check out our Global Macro Dashboard for currency, commodity, bonds and credit charts.
Good luck!