Your world at 9am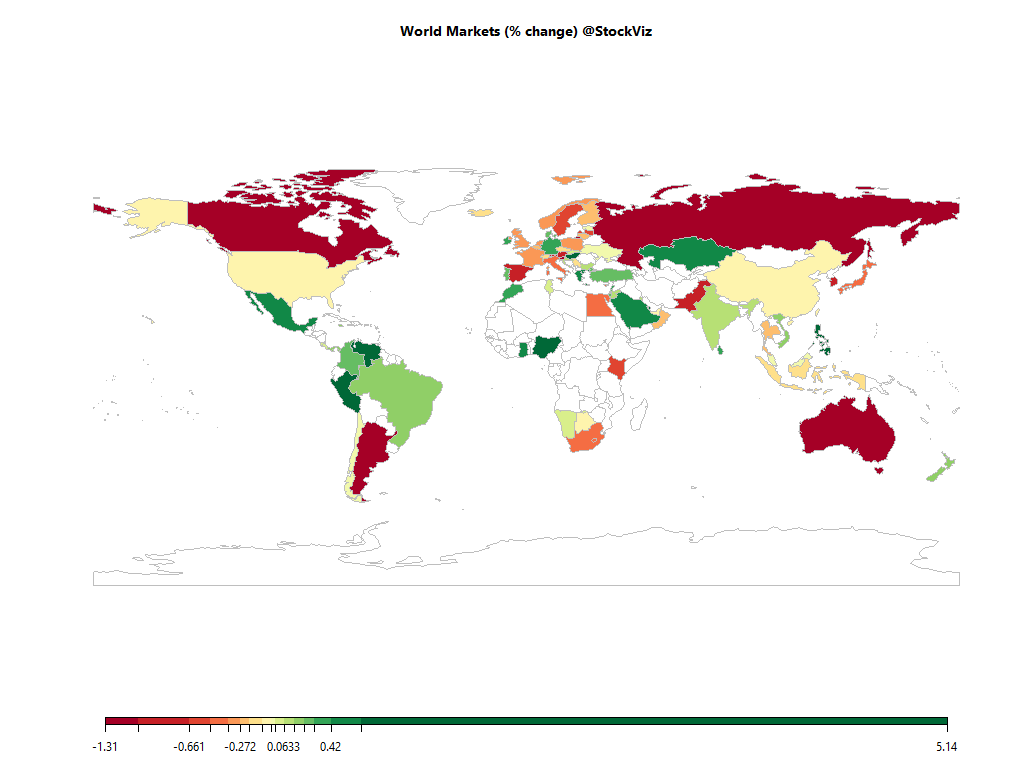 Equities
Commodities
Energy
Natural Gas

+0.41%

Ethanol

+0.00%

RBOB Gasoline

+0.28%

WTI Crude Oil

-0.02%

Brent Crude Oil

+0.13%

Heating Oil

+0.33%
Metals
Platinum

-1.33%

Silver 5000oz

+0.00%

Copper

+0.00%

Gold 100oz

-0.74%

Palladium

+0.41%
Agricultural
Cotton

-0.23%

Sugar #11

+0.00%

Coffee (Robusta)

+0.00%

Lean Hogs

+0.00%

Orange Juice

+0.00%

Wheat

+0.23%

Coffee (Arabica)

+0.00%

Feeder Cattle

+0.00%

Soybeans

-0.16%

Cattle

+0.00%

Cocoa

+0.00%

Corn

+0.13%

Lumber

+0.00%

Soybean Meal

-0.10%

White Sugar

+0.00%
Must Reads
Should Tesla Be Worried About Apple's Auto Ambitions?

Tesla lost $700 million last year, so why is its valuation $60 billion?
Automobile manufacturers shipped 88 million cars in 2016. Tesla shipped 76,000. Yet Wall Street values Tesla higher than any other U.S. car manufacturer. What explains this more than 1,000 to 1 discrepancy in valuation? The future.
TCS employee accidentally leaks confidential data on Github, gets roasted
In what's being called a "monumental common sense failure", a Kolkata-based developer working at Indian IT service giant Tata Consultancy Services (TCS) inadvertently leaked sensitive banking project data belonging to at least 10 companies on Github.
Donald Trump Is Making Europe Liberal Again
On Dec. 4 last year, less than a month after Donald Trump had defeated Hillary Clinton, Austria held a revote in its presidential election, which pitted Alexander Van der Bellen, a liberal who had the backing of the Green Party, against Norbert Hofer of the right-wing Freedom Party.
The Seduction of Pessimism
Pessimism is intellectually seductive in a way optimism only wishes it could be. Tell someone that everything will be great and they're likely to either shrug you off or offer a skeptical eye. Tell someone they're in danger and you have their undivided attention.
Check out our Global Macro Dashboard for currency, commodity, bonds and credit charts.
Good luck!