Your world at 9am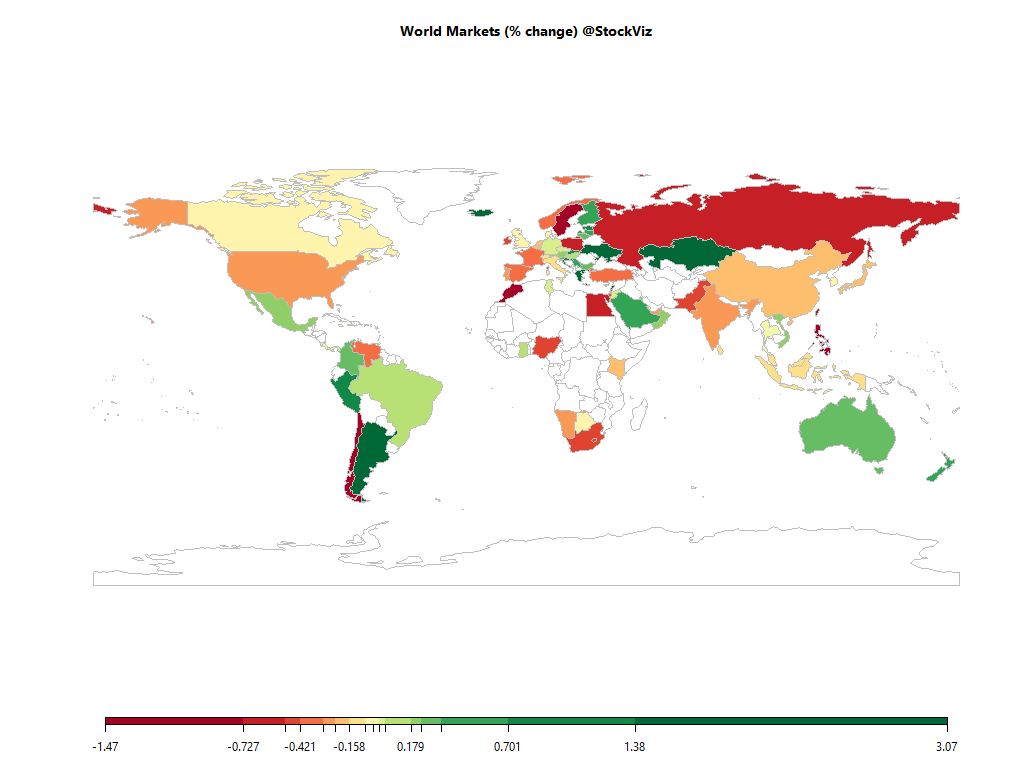 Equities
Commodities
Energy
Brent Crude Oil

+0.35%

Heating Oil

+0.10%

RBOB Gasoline

-0.34%

Natural Gas

+0.82%

Ethanol

+0.00%

WTI Crude Oil

+0.30%
Metals
Palladium

-0.35%

Platinum

+0.22%

Silver 5000oz

+0.00%

Gold 100oz

+0.01%

Copper

-0.04%
Agricultural
Corn

+0.00%

Cotton

+0.23%

Feeder Cattle

+0.00%

Sugar #11

+0.00%

Wheat

-0.31%

White Sugar

+0.00%

Coffee (Arabica)

+0.00%

Coffee (Robusta)

+0.00%

Soybean Meal

+0.23%

Soybeans

-0.07%

Cattle

+0.00%

Cocoa

+0.00%

Lean Hogs

+0.00%

Lumber

+0.00%

Orange Juice

+0.00%
Out of 42 world ETFs listed in NYSE that we track, 13 are trading above their 10-day SMA and 24 are trading above their 50-day SMA.
Must Reads
Big Banks Are Stocking Up on Blockchain Patents
In the headlong rush to revolutionize modern finance, blockchain enthusiasts are overlooking one potentially costly problem: their applications, built on open-source code, may actually belong to someone else.
The Simple Economics of Machine Intelligence
The year 1995 was heralded as the beginning of the "New Economy." Digital communication was set to upend markets and change everything. But economists by and large didn't buy into the hype. It wasn't that we didn't recognize that something changed.
New Whitehouse report – Artificial Intelligence, Automation, and the Economy.
A new report released by the Whitehouse indicates that accelerating Artificial Intelligence (AI) capabilities will enable automation of some tasks that have long required human labor.
Check out our Global Macro Dashboard for currency, commodity, bonds and credit charts.
Good luck!