Your world at 9am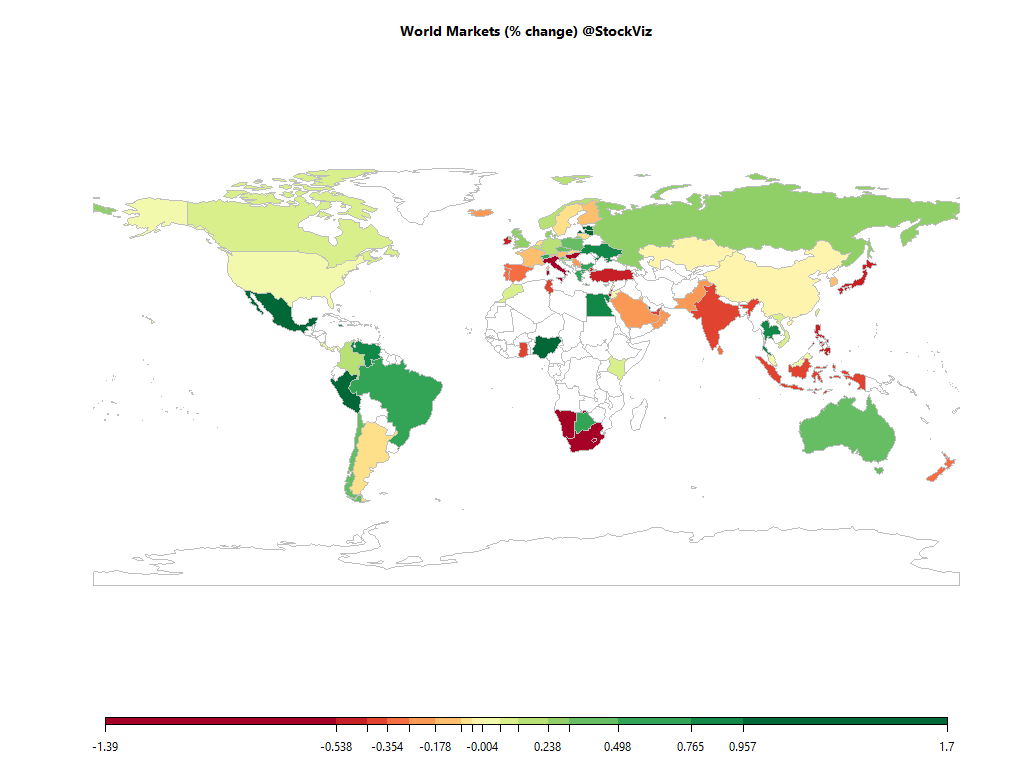 Equities
Commodities
Energy
Heating Oil

+0.78%

Natural Gas

+0.95%

WTI Crude Oil

+1.84%

Brent Crude Oil

+1.33%

RBOB Gasoline

+1.77%

Ethanol

+0.00%
Metals
Gold 100oz

+0.00%

Platinum

+0.42%

Silver 5000oz

+0.00%

Palladium

+0.01%

Copper

+0.00%
Agricultural
Cotton

-0.48%

Lumber

+0.00%

Orange Juice

+0.00%

Sugar #11

+0.00%

Coffee (Arabica)

+0.00%

Corn

-0.44%

Lean Hogs

+0.00%

Soybean Meal

-0.45%

Soybeans

-0.33%

Wheat

-0.49%

Cocoa

+0.00%

Cattle

+0.00%

Coffee (Robusta)

+0.00%

Feeder Cattle

+0.00%

White Sugar

+0.00%
Out of 42 world ETFs listed in NYSE that we track, 9 are trading above their 10-day SMA and 16 are trading above their 50-day SMA.
Must Reads
It's time to junk the flawed economic models that make the world a dangerous place
Mainstream economics is terrible at understanding the reality of human behaviour. Now, even the respected thinker Paul Romer is calling for change It's 26 years since Paul Romer shook the discipline of economics with a single research paper.
Let's call out Indian e-commerce for what it is today: An urban-elite indulgence
The Indian e-commerce news reels are buzzing again. The Flipkart vs. Amazon saga is being reported with sensationalism reminiscent of high-profile boxing matches. The festive season and the impending big sale events are ratcheting up the tension.
India and Foreign Direct Investment
The economic growth of any economy depends on how much is invested in creating productive assets in it.
Check out our Global Macro Dashboard for currency, commodity, bonds and credit charts.
Good luck!