It is that time of the year again when brokerage houses try and pick stocks for "muhurat trading." Let's see how they fared with their 2013 picks. NIFTY is up +27% since last Diwali.
Kotak Securities
Kotak picked 11 stocks that returned about +50%. Sharpe: 0.16732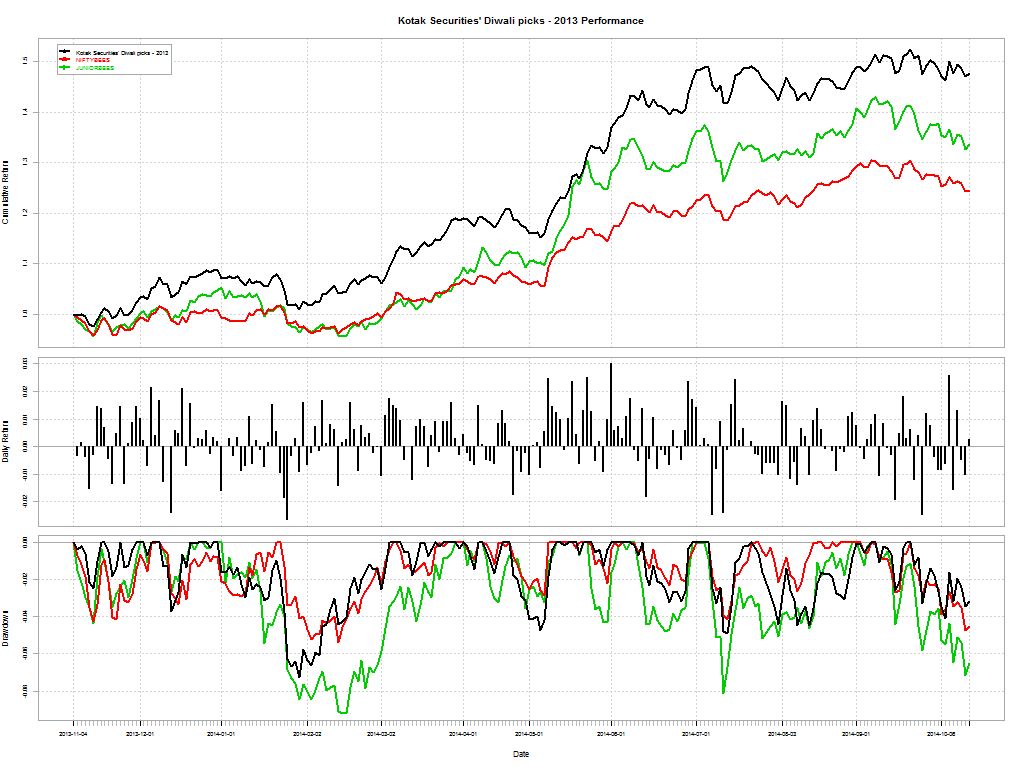 Microsec
Microsec picked 9 stocks that returned about +37%. Sharpe: 0.12822; but their portfolio has been pummeled lately.
Globe
Globe's 10 stocks returned about +37% but with a much lower Sharpe (0.11445) compared to Kotak and Microsec. It hit its peak sometime in July and its been sliding since then.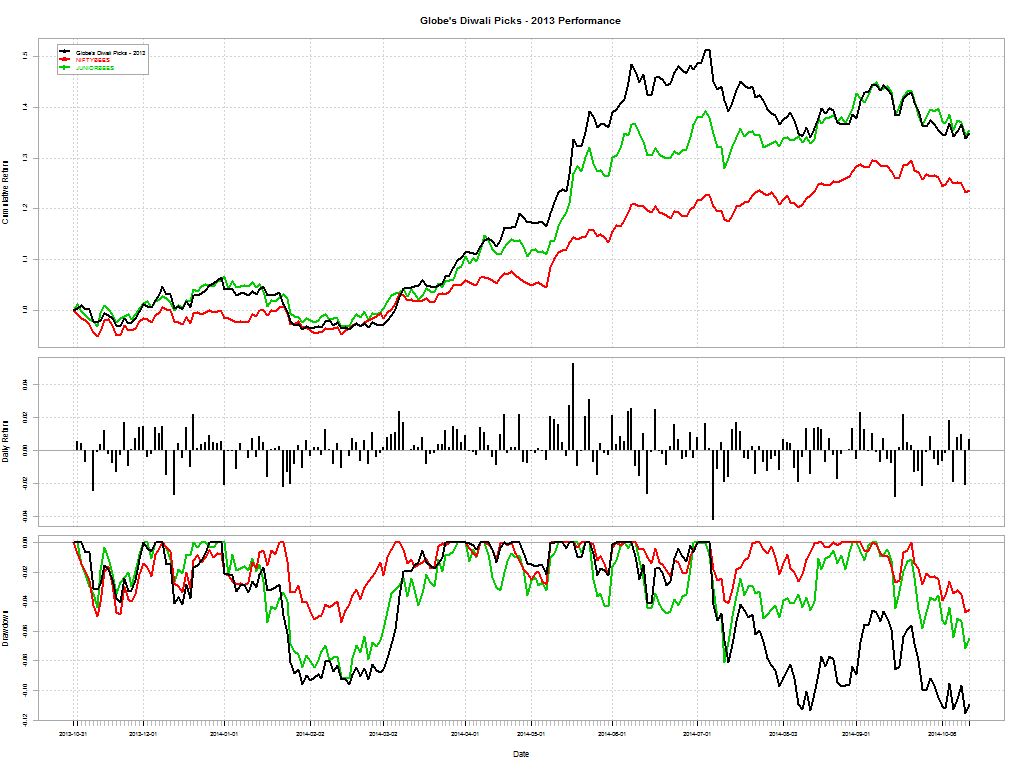 Prabhudas Lilladher
Prabhudas Lilladher picked 4 stocks. Got to admire their courage here. +45% since Diwali, Sharpe: 0.15509.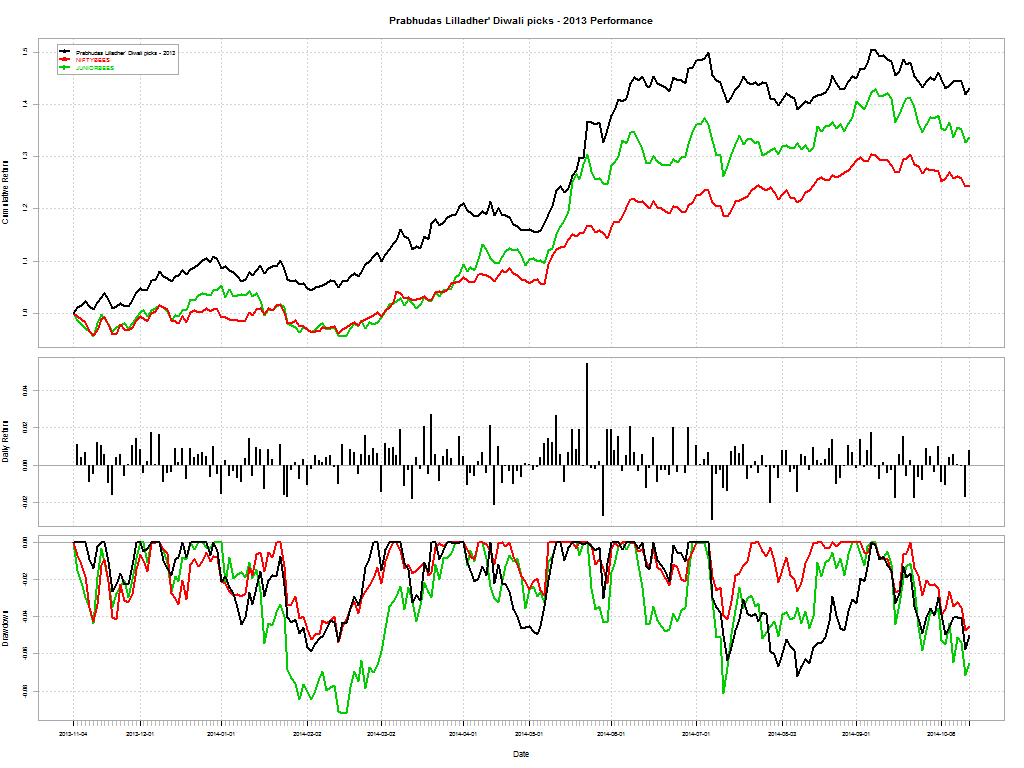 2014 Picks
We have created new themes to track brokers' 2014 Diwali picks. Kotak, Globe and ET have published their recommendations so far.
You can find all Broker Recommendations here.